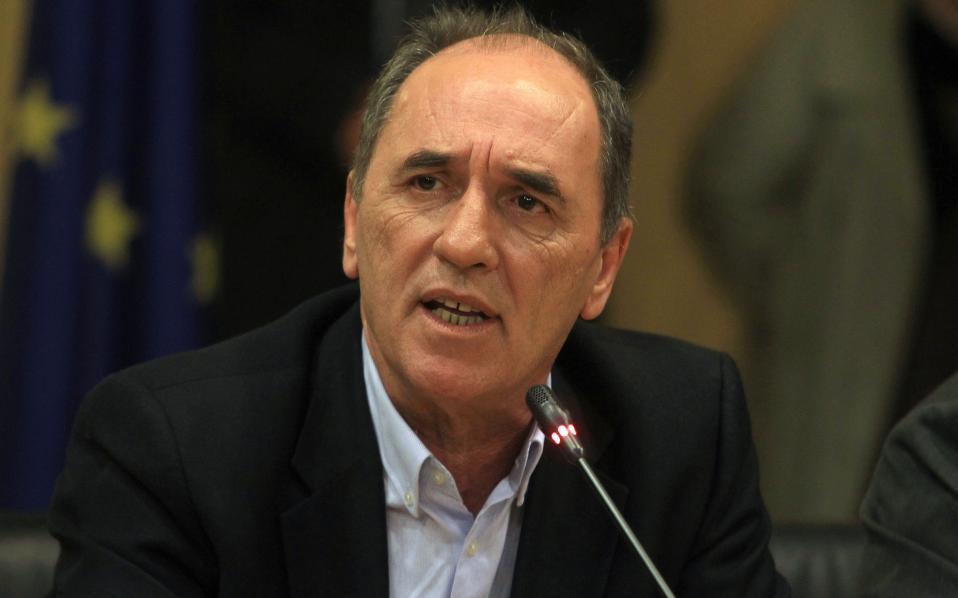 The country's energy strategy, in an area that is rapidly transforming, was discussed by the Minister of Environment and Energy, Giorgos Stathakis, speaking at the annual symposium of the Hellenic Association for Energy Economics.
He noted that two of the key objectives for 2030 are: a) to increase the share of RES to 32% of final consumption; and b) to save energy by 32.5% compared to 10 years ago in a number of sectors of the economy (buildings, transport, tourism, industry).
Speaking about electromobility and the institutional framework that is taking shape, he noted that the electrification of transport is a very ambitious goal, which will contribute decisively to the overall plan for adoption of clean forms of energy and conservation of energy.
An important tool in this effort is the Institution of Energy Communities, which aims at strengthening self-production and decentralizing of activities with the active participation of local communities in the implementation of the National Energy and Climate Plan.
In addition, special reference was made to the energy market reforms that have taken place, in order to keep up with the European Commission's target-model for a single European energy market.
With regards to the internal electric interconnections, he highlighted the progress that has been made in the electrical interconnection of Crete with the continental system (Peloponnese and Attica), as well as in the plans to end fossil fuel dependency of the non-interconnected islands, with initiatives for the installation of RES and storage systems being jointly promoted with the European Commission.
He also described the Greek government's initiatives in the integration of regional markets in Southeast Europe (TAP and IGB gas pipelines and LNG infrastructure projects, such as the upgrading of Revythousa and FSRU in Alexandroupoli), underlining that Greece is being transformed into an energy hub and is upgrading geopolitically in the broader area.
Greece has the potential to become a producing country as well, as everything indicates that the Eastern Mediterranean is strongly entering the hydrocarbon map, after the discovery of oilfields in Egypt, Cyprus and Israel.
They have already signed, he pointed out, oil exploration and exploitation concessions in the Ionian and Crete, with the strictest conditions for environmental protection and safety.
At the same time, Greece is closely involved in the East Med Gas Forum, along with Egypt, Italy, Cyprus, Israel, Jordan and the Palestinian Authority, developing close ties of cooperation within the region./ibna