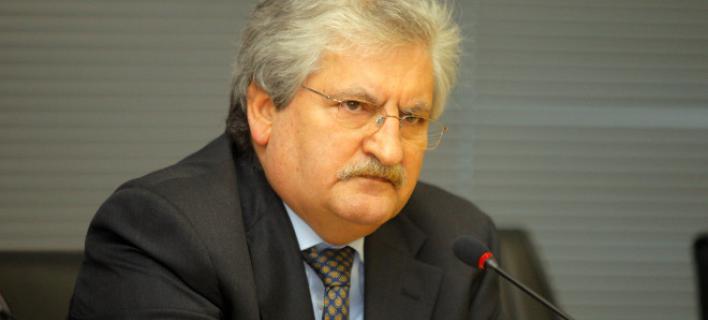 Athens, January 9, 2015/ Independent Balkan News Agency
By Spiros Sideris
The definitive referral of former Advocate Ioannis Diotis to the three-member appeal felonies court decided the Board of Appeals, in order to face trial for the offense of infidelity. The Board of Appeals, with the decision No. 44/2015, sends to trial the former chief of Financial Crime, exempting however, his predecessor Ioannis Kapeleris, who had been prosecuted for infidelity.
The judges sided with the prosecutor's proposal of M. Dragos, ruling that the Diotis should be tried only for the crime of infidelity, relieving him of the offense of document destruction (by an employee for the purpose of wrongful unfair advantage or causing harm to others in the Greek government.)
By the same decree, the charges against Ioannis Kapeleris are lifted, as judges accept that the predecessor of Ioannis Diotis in Financial Crime never received the entire Lagarde list, neither had a mandate to carry out further checks other than the tax profile of that had been requested by Finance Minister at the time, Papaconstantinou. Instead, regarding the former prosecutor, the Board asserts that he did not make use of the Lagarde list, which included over 2000 names of Greek depositors at HSBC bank branch in Geneva, in order to derive data and proceed to tax audits. Judges reject the Diotis' claim that the contested list constituted illegal material and could be used.