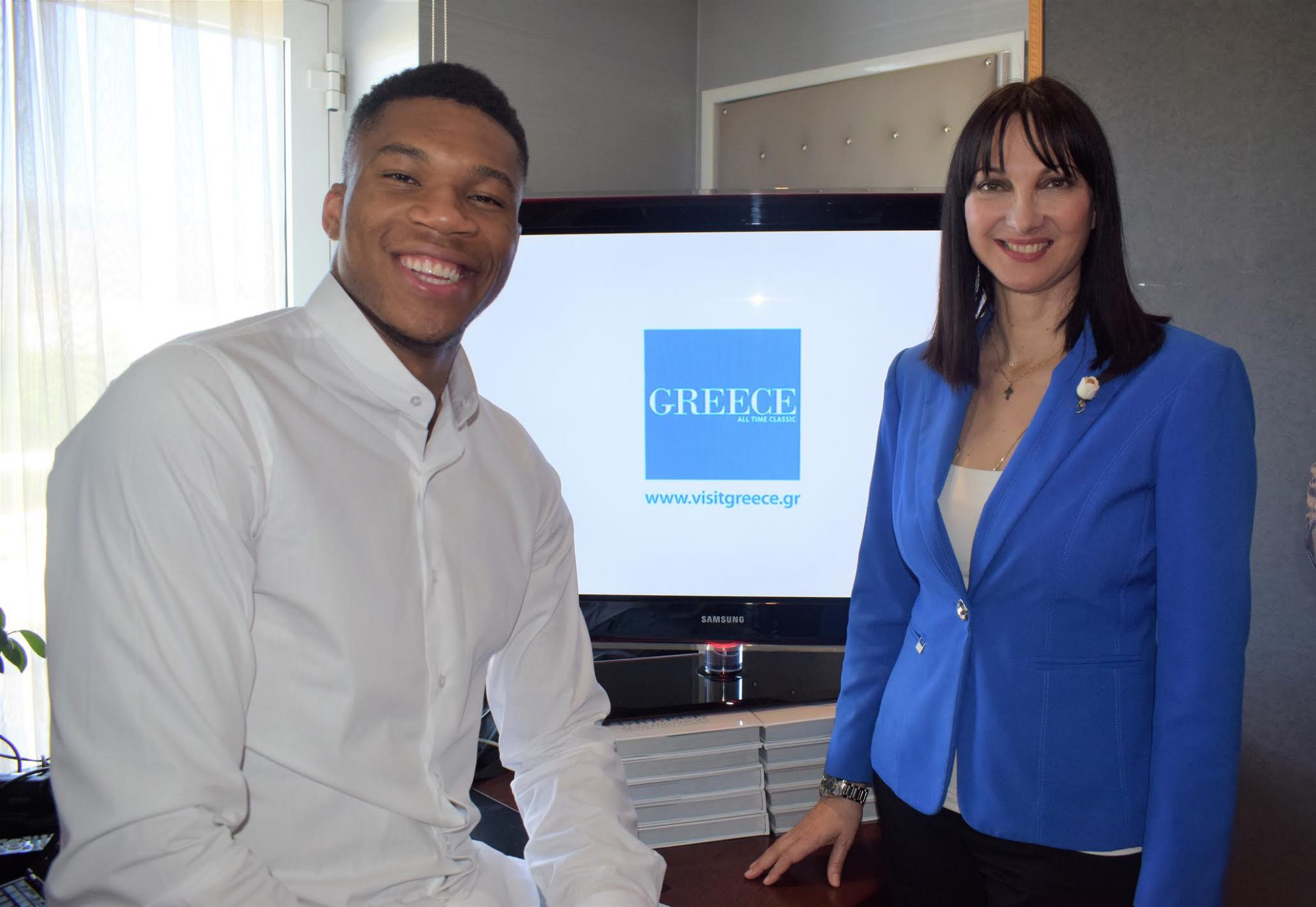 He young, with a promising career ahead of him and already famous and loved in Greece and the wider basketball community.
Giannis Antetokounmpo, the Greek professional basketball player for the Milwaukee Bucks is the protagonist and new ambassador of the Greek National Tourism Organization's (EOT) spot, in which he invites foreigners to visit Greece.
Antetokounmpo decided to do the spot after he was formally asked by the Greek Tourism minister, Elena Kountoura.
"I would like to thank the minister for her efforts to boost tourism in Greece. For my part, I and my family will try to portray the beauties, the people and the culture of our country.
It is very important for me to be an ambassador of Greek tourism because I love Greece, I love my country. I am very proud that Greece has chosen me for this, me and my family, and that is what keeps me going."
During the spot's official presentation to the Greek and international media by minister Kountoura and the athlete, Antetokounmpo posted it on his personal social media accounts where he has millions of followers from across the globe.
Please, click here to watch the EOT spot… / IBNA
Photos: The Greek minister of Tourism, Elena Kountoura with the renowned Greek basketball player, Giannis Antetokounmpo