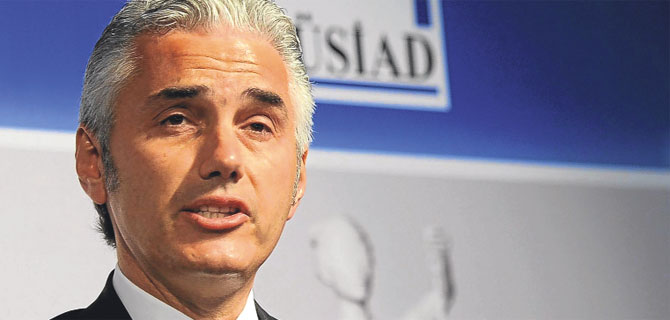 Review Hari Stefanatos
A gesture of good will from Turkey to Cyprus proposes the Chairman of the Union of Turkish Industrialists and Businessmen (TUSIAD) Haluk Dinçer, saying that Turkey could open its ports to Cyprus.
Speaking at the conference "EU: Scenarios of the Future",  Haluk Dinçer said that the Cyprus problem is a major obstacle to Turkey's accession process.
The President of TUSIAD said that "in the past there was the problem of the closed ports of Turkey", and later, after the mobilisation of the international forces we had an expectation that the negotiations on the Cyprus problem would be positive. Nevertheless, he said, "lately we've been having some negative signs which must certainly be overcome".
"We believe that Turkey can, here and now,  make goodwill gestures to the issue of opening its ports. It is certainly a political assessment, but it was in the same direction in the psat. We believe that it can be studied as a gesture of goodwill", said Haluk Dinçer.