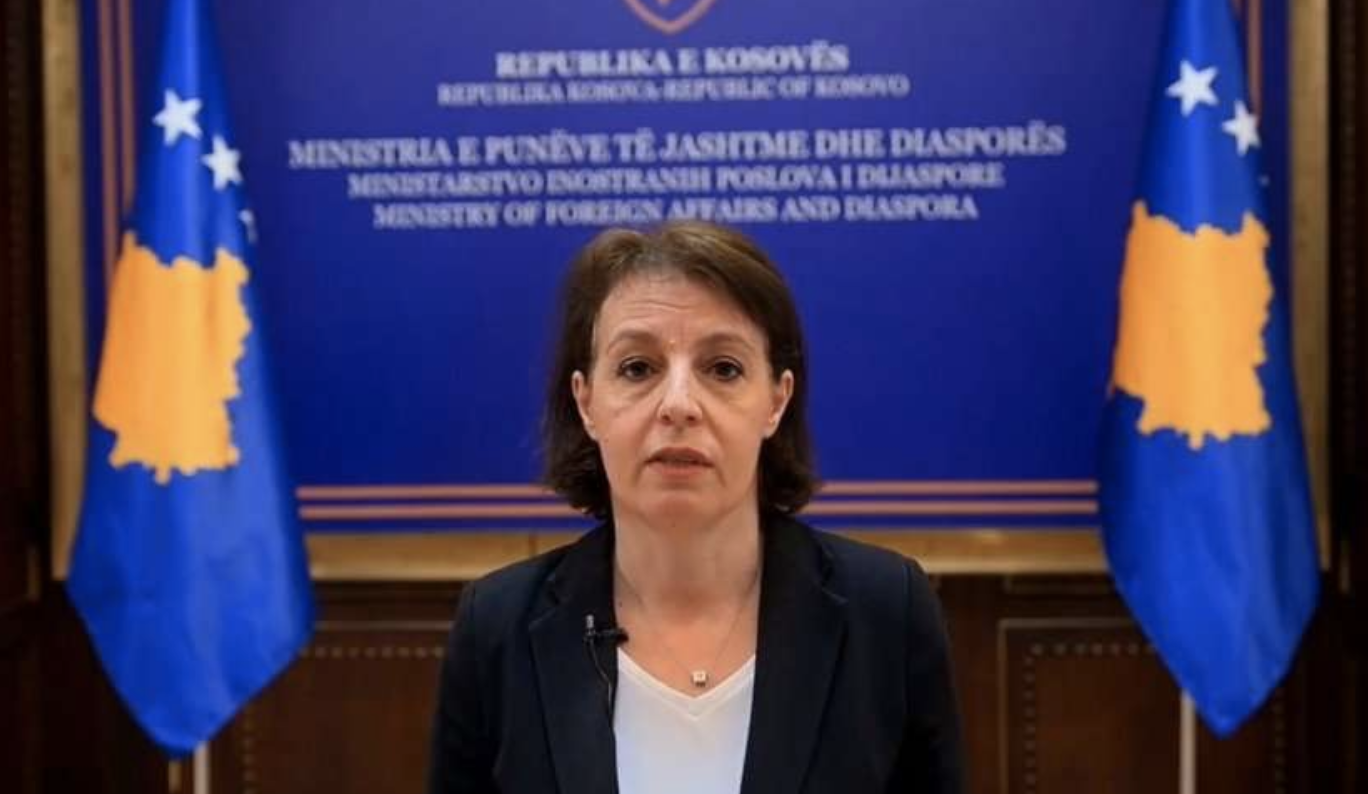 Kosovo's Foreign and Diaspora Minister Donika Gërvalla said on Thursday that the recent dismissal of politically appointed ambassadors was just one step in the profound reform of Kosovo's diplomatic service.
"President Osmani issued the decrees yesterday in accordance with this proposal. The dismissal and withdrawal of politically appointed ambassadors took place in the spirit of the approved government program, which provides for the reform of the diplomatic service of the Republic of Kosovo and compliance with the law on the Ministry of Foreign Affairs and the law on the Foreign Services of Kosovo" she note via a statement posted on Facebook.
According to Gërvalla, this decision creates the necessary space for the fulfillment of the legal obligation that at least 50% of the appointments of ambassadors and heads of missions will be made by members of the Kosovo Foreign Service.
"This is just one step in the deep reform of Kosovo's diplomatic service. Other decisions will be followed at the structural level of the ministry and will be supported by the new legislation, which will restructure the diplomatic service in accordance with international standards," she said, among other things.
"In the coming weeks, new ambassadors and heads of missions will be selected and reforms in our network of embassies and consulates general will continue, meeting the measurable criteria of international standards," she said./ibna