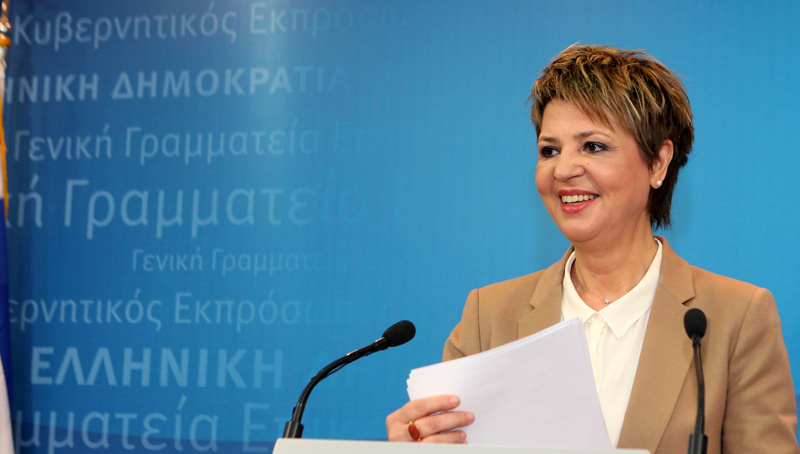 Athens, September 2, 2016/Independent Balkan News Agency
By Spiros Sideris
ND owes to the regime of channels and with its position today towards the licensing competition is now in deadlock, said government spokeswoman Olga Gerovasili who, speaking earlier to the radio station "Sto Kokkino", was asked to comment on the stance of the main opposition. The government representative emphasized that it is an implicit obligation for the government to promote radical reforms, despite knowing the war that will come from those who for years wanted to control the political and economic system, particularly referring to the fronts that opened in football and in private education.
"New Democracy is served by the quality of information of all previous years and wants the same: to be served", said the government spokeswoman, who commented that ND while initially had said it would cancel the tender, it then changed position and said it would not abolish the competition but will complement it with licenses.
"Many questions arise, we see ND executives with very different, conflicting statements with each other. I think it's in a deadlock in this issue because it cannot simply say clearly that it does not want to change anything, I do not want any order, I owe to this regime that has served me so many years, so I want it to stay the same", she noted, to comment that "obviously it cannot do this, with the same cynicism of M. Psycharis (we heard Wednesday in the Inquiry Committee), so its executives give different and incomplete answers".