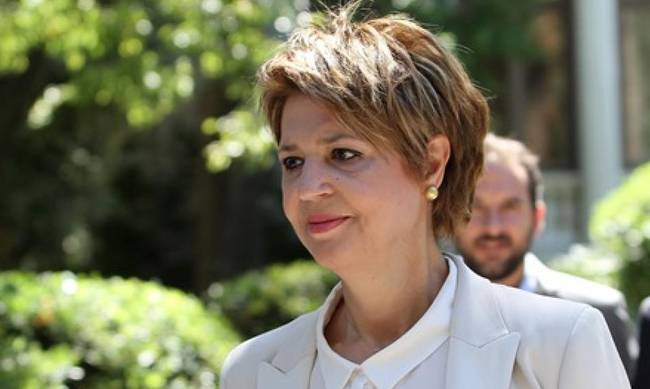 Athens, December 1, 2015/Independent Balkan News Agency
By Spiros Sideris
Government spokeswoman Olga Gerovasili, speaking to AMNA said that there are some who paint a horror picture regarding changes on social insurance, and in another interview, leaves open the possibility for the expansion of the government's parliamentary majority.
Gerovasili explained that there is a set agreement for 1% of GDP and that the rumours that the lenders demand more and more from the government every day are not valid. Indeed, she assured that as part of the effort by the government not to cut primary pensions, ways have been found to reduce this 1% to 0.60%.
Speaking at a news site, she estimated that the parliamentary majority is not only secure, but on the contrary it is very likely to increase in the future. In the same interview she speaks of the "fantasies" some still have of a "Left parenthesis", on which "some still insist, despite the fact that how many times they tried to achieve it they have failed".
"Society realises this, despite the systematic misinformation by some of the Media. And, of course, the 153 MPs also know it, consistent to what we publicly and clearly agreed – all of us – with the people in the elections of September, supporting the only government that can pull the country out of crisis", said the government spokeswoman, leaving spikes for certain Media and sending a message within the government majority.