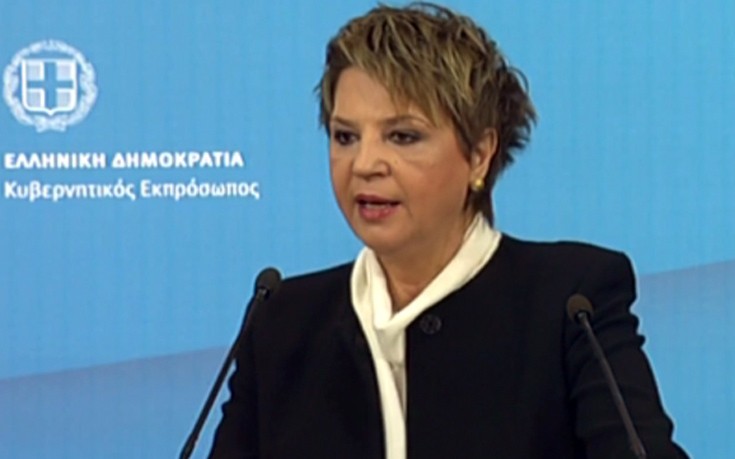 Athens, March 17, 2016/Independent Balkan News Agency
By Spiros Sideris
"The deputy minister for Migration Policy admitted publicly his phrasing error. The prime minister understands the sensitivity of Mr. Kammenos and the Greek people for the nomenclature. The government is stands firm on national position on the name issue. Right now what's important is the success of tomorrow's (Thursday) summit on the refugee crisis. Mr. Kammenos insisted on his position for Mr. Mouzalas. The decisions will be taken after the summit", said the government spokeswoman Olga Gerovasili during the press briefing.
Gerovasili noted that the government is preparing with all its strength for Thursday's meeting and believes that a European decision to manage the refugee crisis is possible.
To the question whether Mouzalas is a minister under deadline, Gerovasili replied that Mouzalas is a minister who supported the critical issues of the refugee problem in the best way possible and has the full confidence of the government. He added, however, that on the other hand, in a coalition, the coalition partners is natural to set issues, but right now it would not do to make a rough estimate of what will happen, and to make a decision from here, while important consultations are pending.
As to whether there is an issue for the continuation of the SYRIZA-ANEL course, given the position of P. Kammenos after the statement by G. Mouzalas, the government spokeswoman said it's not a matter a matter of good faith, but it is another perception, adding that the government recognizes that this is a phrasing error. As the government spokeswoman noted during the press briefing, "for ANEL some issues are a priority and we understand this. It is a question of hierarchy of another political space and is respected by us". "It would be advisable to avoid creating scenarios from the non-fact. The decision that will be taken will take into account all views", O. Gerovasili added and insisted that this is a decision that will be taken after the summit.