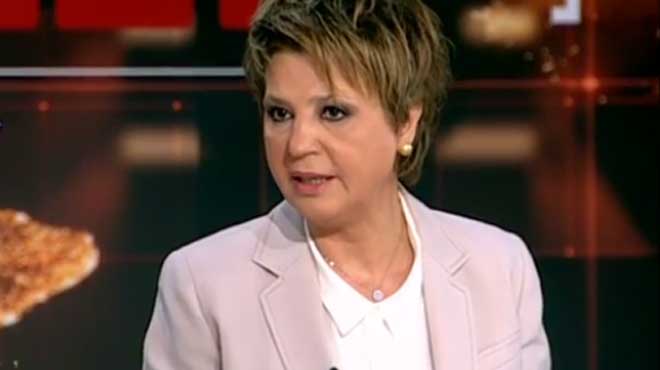 Athens, November 3, 2015/Independent Balkan News Agency
By Spiros Sideris
Her assessment that fair reactions give bargaining power to the government, expressed the government spokeswoman Olga Gerovasili, stressing that "the roadmap until Christmas has clear and crucial issues for the economic and social life".
Speaking to radio station Flash 96, she noted that "the situation is not terrible, unlike the surrounding atmosphere of panic that is being cultivated", recalling that the increased taxation comes from the past.
Gerovasili said that "the agreement is dynamic and success in individual issues, such as the discussion of debt, bank recapitalisation and red loans is crucial and also gives us time to fight other problems as well".
She stressed that "we are here to be judged on our works", since as she said, "there is a daily, continuous and tough struggle".
The Government spokeswoman stressed that "we are interested in the viability of the agreement with the society upright", while commenting on the mobiliσation of social groups, she said that fair reactions give bargaining power to the government.
Referring to the recent lifting of the auctions, she said that this is not the case for the first residence and the social groups that are protected. "The primary residence is protected until the end of the year", she clarified.
Replying to a relevant question, Gerovasili said that "the geopolitical position of our country is crucial on an issue such as the refugee problem", while stressed that Greece is lifting all the weight and that "as long as there is no solution to the problem of Syria, the effort is focused on the proper management, while respecting human rights".  She noted that the government showcased the refugee problem as a European issue, and that "the issue transcends even Europe".
Gerovasili added that "we are taking initiatives for talks with Turkey", explaining that Turkey is a country that acts as a refugees station and Greece is the first country of entry in Europe.
Finally, she noted that "discussion with Turkey is crucial for managing this major issue" and stressed that the date of the visit of the prime minister in Turkey has not been specified yet.