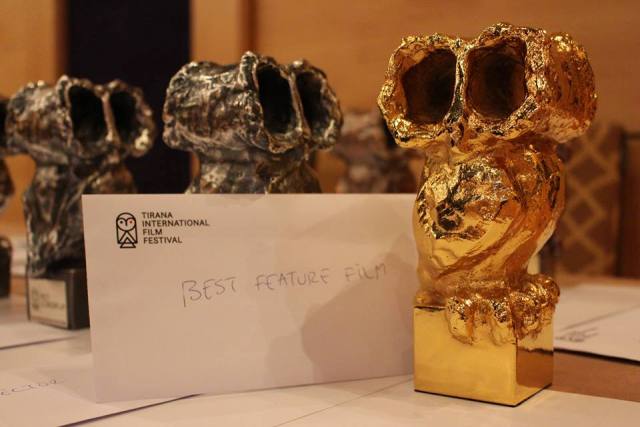 The German film "Hear the silence" by Ed Erenberg has won the most important trophy of the Tirana Film Festival as the best feature film.
Seven international juries consisting of directors, playwrights, producers, distributors, film critics and journalists, assessed the 160 films that competed for the awards.
The jury comprised of Darko Basheski, Visar Morina, Jamie Donoghue, Naser Shatrolli and Mehdi Abdollahzadeh, distributed 23 awards.
At the end, it "Hear the silence" was awarded as the best film for picturing in a real way the traumatic effect that the war has.
Meanwhile, the award for the best producer went to Claudio Caligari for the film "Don't be bad", while the film from Kosovo "Home sweet Home" snatched the trophy for the best scenario written by Zymber Kelmendi.
Home Sweet Home also won the FiPresci award.
The award from the media went to the Polish film "Klezmer" by Piotr Chrzan.
The award for the best film in Albanian went to Lost Exile by Fisnik Maxhuni.
The award for the best short movie went to Adaption by the Polish director, Bartosz Kruhlik.
During its 10 nights, the 14th edition of TIFF which took place in Tirana, showed 225 films, also offering premiers of big films in Albania, such as the Golden Palm film "I Daniel Blake" by Kean Loach.
This 14th edition marked a record number of 1400 applications from 120 countries of the world and also Albanian films.
23 films by Albanian directors participated in the festival. 11 films were selected from Albania, 10 from Kosovo and Albanian directors from FYROM participated with two films. /balkaneu.com/