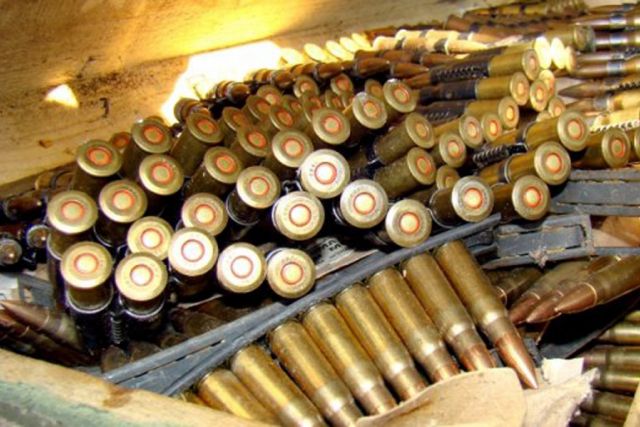 Sarajevo, April 7, 2015/ Independent Balkan News Agency
By Mladen Dragojlovic
Ambassador of the Federal Republic of Germany, Christian Hellbach, and acting UNDP Resident Representative in BiH, Zahira Virani, signed on Tuesday the contract of the german grant for UNDP project named "Urgent Action on Ammunition Destruction in Bosnia and Herzegovina".
According to relevant information, BiH have surplus of more than 15,000 tons of ammunition. These dangerous materials are still stored on several places in the country, but on some places conditions are far from adequate. The german grant, which amounts to 250 000 euros, is a considerable contribution to the solution of this problem. The money will be used for the destruction of more than 5 million rounds of small-arms ammunition, for the improvement of the infrastructure of the ammunition incinerator, as well as for the training of the required personnel.
UNDP, in a press release regarding this event, said that the german grant represents a recognition of the progress made by the BiH Defence Ministry in handling the surplus problem.
"Particularly the establishment of the "Strategic Board on Disarmament and Ammunition Destruction" in the year 2013 was an important step towards improved coordination of the national and international efforts regarding the destruction of surplus weapons and ammunition. United Nations Development Programme (UNDP) extends its gratitude to the Government of the Federal Republic of Germany for joining forces with the EU-funded Project EXPLODE and other international partners operating in arms control arena under the Master Plan. This financial support provided to the Ministry of Defence will further catalyze national efforts to dispose of surplus arms and ammunition more quickly and efficiently, emphasized UNDP", said the press release.
Also, UNDP commends the decision of BiH authorities to dramatically increase the annual disposal rate from the previous 880 tonnes to 2,300 tonnes in 2015, as it demonstrates their continued commitment to addressing this serious threat to human security. Since last year the Federal Republic of Germany has also been supporting the OSCE "SECUP" project for the improvement of safeguarding ammunition depots with an amount of 183,000 Euros. Apart from that, Germany has been an active contributor in the field of humanitarian demining and has already provided a total of more than 28 million euros since 1997.
After the war, the large number of weapon in BiH, in various calibers, remained in the hands of former armies, but also in the hands of private persons who hid it. In several attempts, state and entities institutions offered amnesty for those who voluntarily surrender the weapons, but the response from citizens was not as it was expected. According to estimations, still large number of citizens have illegal weapon and ammunition in their homes. The rest of weapon surplus, which is in the possession of state institutions, will be donated or destroyed.