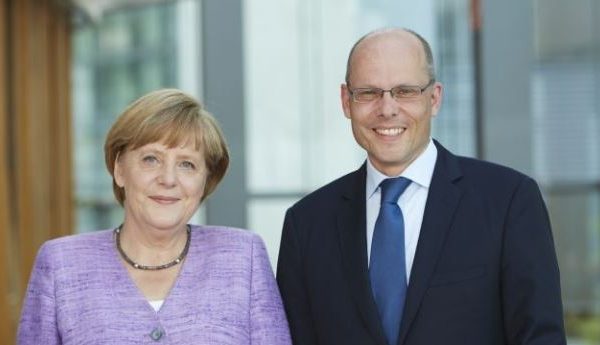 Peter Beyer, a member of the German chancellor Angela Merkel's party and Rapporteur for Kosovo at the Council of Europe (CoE) has arrived in Pristina and is set to meet with the winners of the Kosovo elections, as part of efforts to break the political deadlock and convince Vetevendosje and LDK to agree on the formation of new institutions.
Beyer was seen early on Thursday entering the Democratic League of Kosovo (LDK) offices where he will meet the chairman of this party, Isa Mustafa. In addition to Mustafa, Beyer will also meet during the day with the Vetevendosje leader, Albin Kurti. Reportedly, Beyer will discuss with them on the creation of new institutions, following Kosovo's snap elections on 6 October.
Two months after the election took place, the Vetevendosje and LDK as winners cannot agree on the sharing of powers, with the danger of pushing Kosovo towards a political deadlock and potentially force new elections. The leader of the Democratic League of Kosovo, Isa Mustafa, does not expect the ruling coalition's talks with Vetevendosje to last as long as six months, as was the case in 2014, but warned that if an agreement is not reached, then as a party they will go into the opposition.
He made these comments after a meeting of the LDK General Council, where they discussed the progress of talks on forming a new government, which have been stalled due to disagreements over the post of the president.
The Vetevendosje Movement and the Democratic League of Kosovo have so far held 11 meetings, but have failed to reach a final agreement, despite the fact that the two parties, which came out first in the October 6th elections, say they have agreed on most issues./ibna