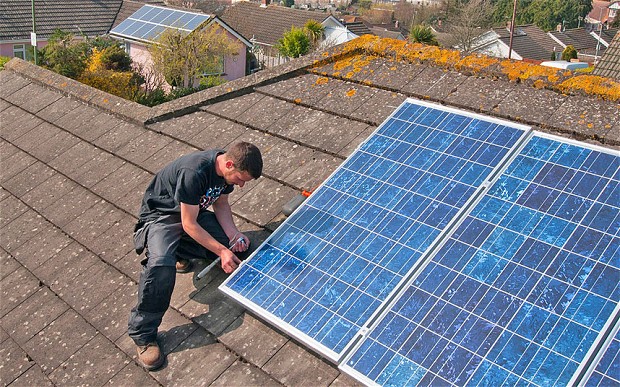 Tirana, 23 July 2015/Independent Balkan News Agency
Albanian authorities have taken out a loan from Germany in order for Albanians to exploit solar energy. The project, which is called "Energy efficiency", will function through the banking system and will offer loans for solar panels.
Vice minister of Energy and Industry, Ilir Bejtja, is defending in parliament the bill for the German loan.
He says that in total, the entire financing signed with the German government amounts to 72 million Euros, divided into three objectives: energy efficiency, transmission of electric energy and the growth of the capacities of energy access with abroad.
Mr. Bejtja stops on the ecologic project costing 12 million euros. "Energy efficiency through the banking system amounts to 12 million euros. It consists on the creation of a financing fund in commercial banks, which will sustain energy projects in residential homes, small and medium sized businesses and also schools or public administration buildings", Mr. Bejtja says.
According to him, this agreement aims at focusing access to financing beyond these three categories, to other players who are interested in reducing consumption of power supply or improve its consumption in terms of efficiency.
Solar panels (photo) are an option rarely used in Albania. They are expensive for the poor finances of Albanian households.
Businesses, too, use them very little, although they lead to a cut in electricity bills. /ibna/