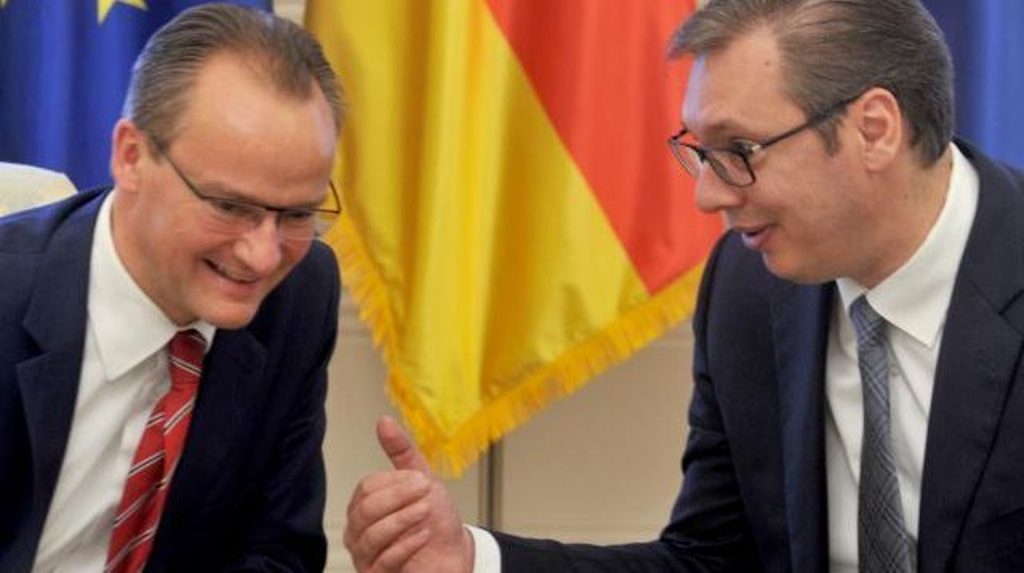 The head of the Commission for European Affairs at the German Bundestag, Gunther Krichbaum has declared that Germany is reserved about the idea of territorial swaps between Kosovo and Serbia.
The German official, which is also known as being close to Chancellor Angela Merkel said after a meeting held with the Serb president, Aleksandar Vucic that "contrary to France, US and the European Commission, Germany is more reserved on this issue".
"This is not a step which offers a full solution for this problem, but this incentive may be a part of a wider package", he said from Belgrade.
Krichbaum said that if this was to bring a solution, then it should be discussed. However, he said that this is more of a European Commission issue.
Krichbaum said that Germany will exert all of its influence, because it's interested on normalizing relations between Kosovo and Serbia.
The declaration made by the German MP is similar to the declarations made by Kosovo's president, Hashim Thaci who insists on an inclusive deal and that the issue of territorial swaps should be just one of the points of this deal that would include many pending issues between Kosovo and Serbia. /ibna/