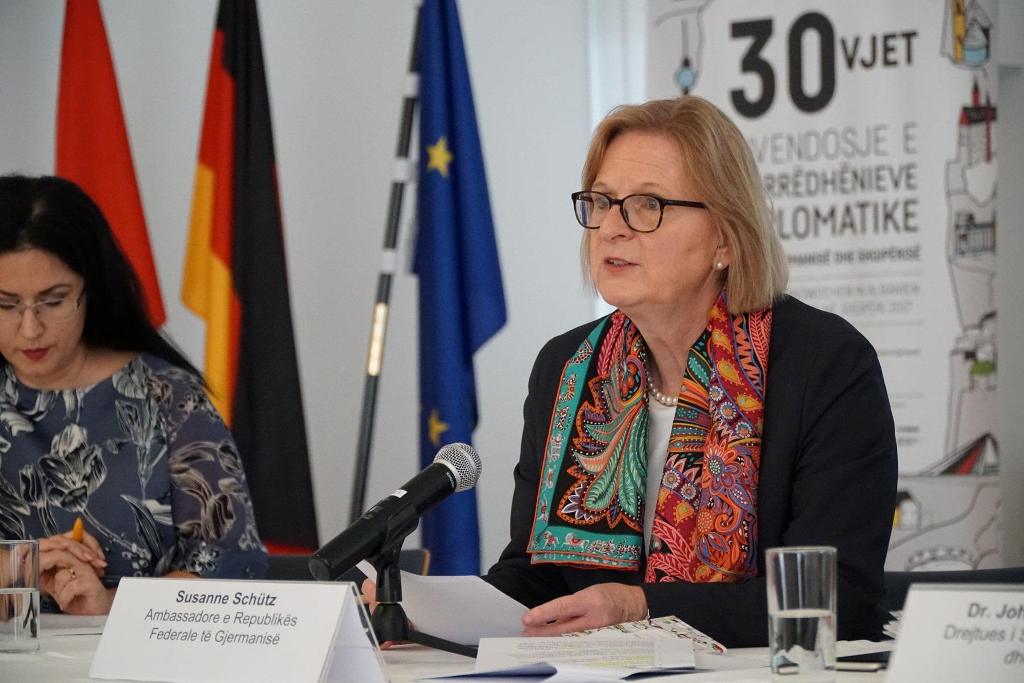 The successful implementation of the judicial reform is an important signal, first of all for the citizens of Albania, who want to see progress in the irreversible transformation of Albania as part of its path toward EU accession.
This declaration was made by the German ambassador to Tirana, Susanne Schutz.
During a joint reception with the EU delegation and representatives of the EU countries which participate in the EURALIUS consortium, the German diplomat thanked EURALIUS IV (European Assistance Mission to the Albanian Justice System).
"Thanks to the precious contribution given by EURALIUS team and the excellent cooperation with our partners in the justice system, parliament and government, the reform in the Albanian justice system has led to substantial changes in the Albanian Constitution and in dozens of laws and legal provisions", she said. /ibna/