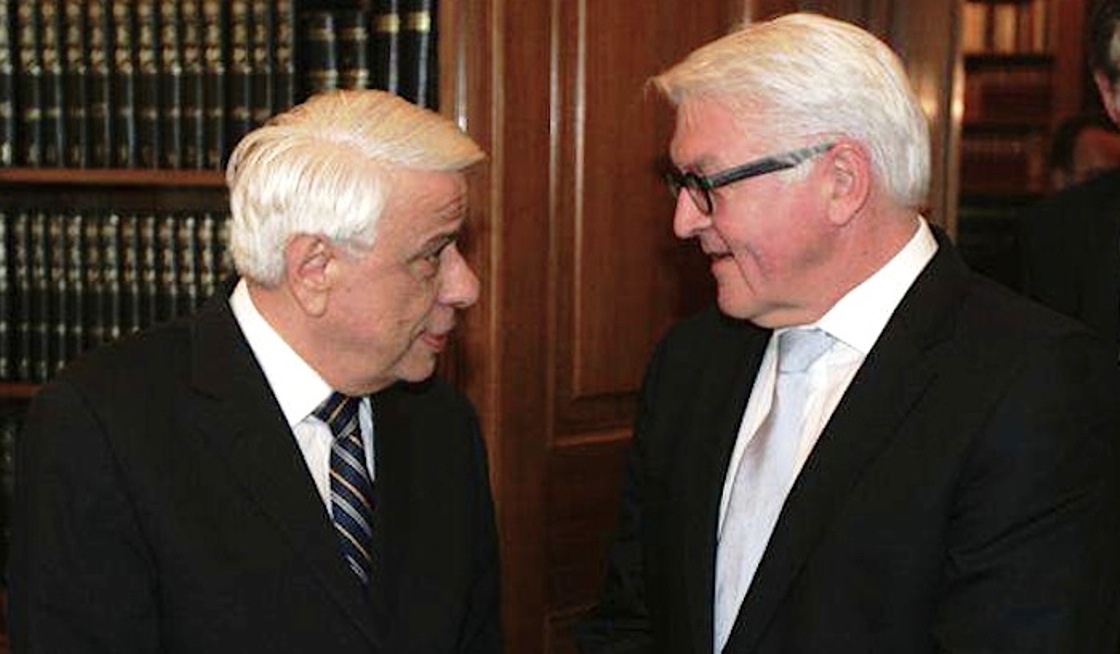 German President Frank-Walter Steinmeier will hold a two-day visit in Athens on April 7-8, following an invitation by Greek President Prokopis Pavlopoulos.
On Friday, Steinmeier will lay a wreath at the Monument to the Unknown Soldier and at 16:10 he will meet Pavlopoulos at the Presidential Mansion and make statements to the press.
He will then hold a private meeting with Prime Minister Alexis Tsipras, followed by talks between the delegations.
In the evening he will attend an official dinner in his honour by Pavlopoulos.
On Saturday, Pavlopoulos and Steinmeier will inaugurate the international art exhibition documenta 14 (at 10:00) and then the German president will tour the Acropolis Museum, his last visit before he leaves for Berlin..IBNA