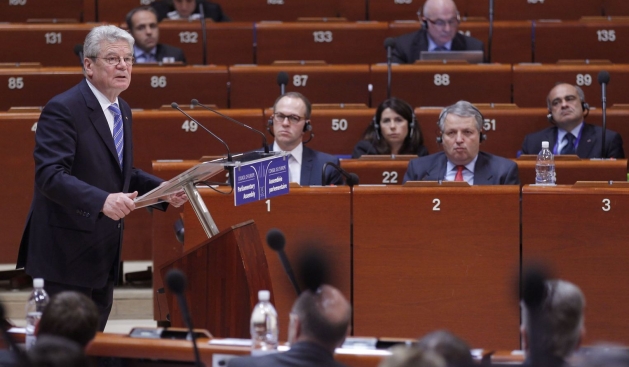 Pristina, April 22, 2013
By Tinka Kurti-The President of Germany, Joachim Gauck has urged European Council member countries to make Kosovo a member of this institution. During his speech on Monday before the Parliamentary Assembly of the European Council in Strasbourg, Mr. Gauck openly appealed for political recognitions of Kosovo by the European Council.
"I'd like all the member countries of the European Council to recognize Kosovo as a state", said the President of Germany. Moreover, Gauck said that this accession would offer the country development and that the integration in the international community offers important impulses.
Mr. Gauck has also talked about Belarus, which along with Kosovo, are the only European countries not part of the European Council. /ibna/