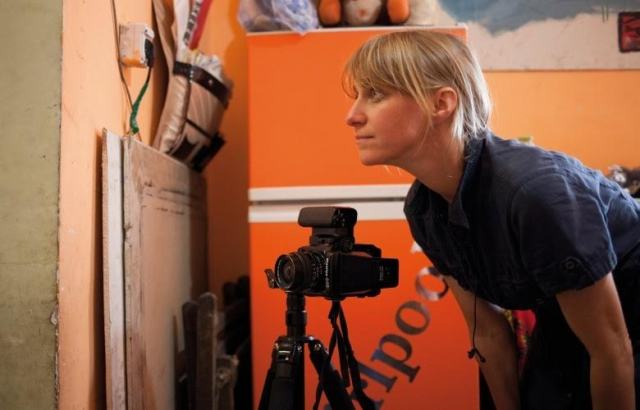 In the framework of its cultural activities, the German embassy has supported and organized a two day photography seminar for Kosovar and Serb students. The seminar has been hosted by the prominent photographer from Berlin, Annette Hauschild from the Ostkreuz Agency of Photographs in Berlin.
The German photographer says that photography is a very expressive tool and a very interesting activity, especially today when IT has made big advancements, especially through smartphone cameras.
"A photo is like a thousand words, therefore during this seminar, young Kosovars and Serbs, besides learning on the art of photography, they have also known each other better in order to overcome all prejudices that exist between them and which stem from the war of Kosovo", said Hauschild.
Hauschild says that these activities help young people to look into the future.
"By knowing each other, they build and prepare for challenges, for their common future without hate and prejudices. The participants were young and most of them were born during or after the war. In all the conversations that we had, they said that they are a young generation, which doesn't have any memories from the bitter past". /balkaneu.com/