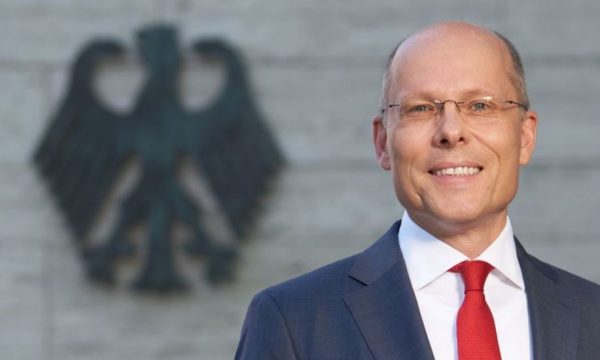 Peter Beyer from Germany, has been appointed on Thursday by the Parliamentary Assembly of the Council of Europe (PACE) as its rapporteur for the situation in Kosovo.
Beyer won the competition with the Russian member of the Council of Europe, Alexey Kondratiyev. During today's voting on the Council of Europe (CoE) Committee on external Affairs, Beyer won 33 votes against the 6 of Kondratiyev.
The new rapporteur for Kosovo, Peter Beyer, is a member of the German parliament from Chancellor Angela Merkel's Christian Democrats.
He is known for his stances against changing Kosovo's borders and has called earlier this year for the European Union to appoint a special envoy for the Kosovo-Serbia talks, shortly after the United States appointed Matthew Palmer as its envoy.
His appointment was welcomed in Kosovo. Outgoing Prime Minister Ramush Haradinaj wished that "this decision will be a successful resumption of European engagement in Kosovo, with the aim of advancing Kosovo's journey towards full integration into the European family".
Deputy Prime Minister Enver Hoxhaj called Mr Beyer's appointment "fantastic".
"Germany is the most important strategic partner and supporter of the Republic of Kosovo for its membership in international organizations. Kosovo has proven and will prove to be a bearer of human rights and democratic values", he wrote.
Kosovo is not a member of the Council of Europe but has the status of an observer in its Parliamentary Assembly./ibna