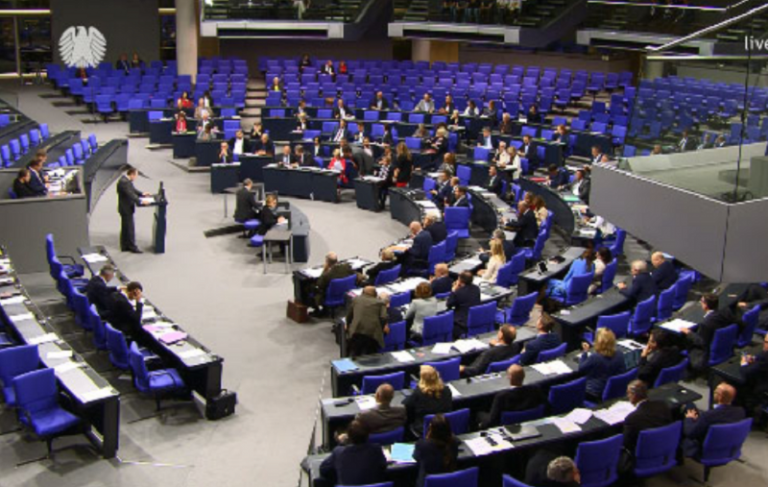 By big majority (476 in favor, 122 against and 16 abstentions), the German Bundestag voted late last night in favor of North Macedonia's accession negotiations with the EU to begin.
Furthermore, in the same meeting the German Bundestag, with 395 votes in favor, 188 against and 16 abstentions, also voted in favor of Albania's accession negotiations with the EU to kick off. However, when it came to Albania the Bundestag set a number of strict terms and conditions, mainly regarding reforms in the way the rule of law operates.
The proposal for the accession negotiations to commence between the two countries and the EU was jointly tabled by the parliamentary groups of the German government coalition parties (CDU, CSU, SPD).
By approving the proposal, the German Parliament gave the "green light" to the German government to consent to the beginning of the accession negotiations of the EU with North Macedonia and Albania.
In both cases it was underlined that this did not constitute a decision of accession for the two countries, but rather the beginning of a long process, which, after negotiations are over -and that could take years- could result in accession.
The final decision regarding the launching of the EU'S accession negotiations with North Macedonia and Albania will be made in mid-October at the EU General Affairs Council meeting (15 October) and at the EU Summit (two days later). A favorable decision requires unanimity, yet France and some other countries have not provided a clear position on the subject thus fur, as they are allegedly opposed to the prospect of EU's enlargement at this stage. /ibna