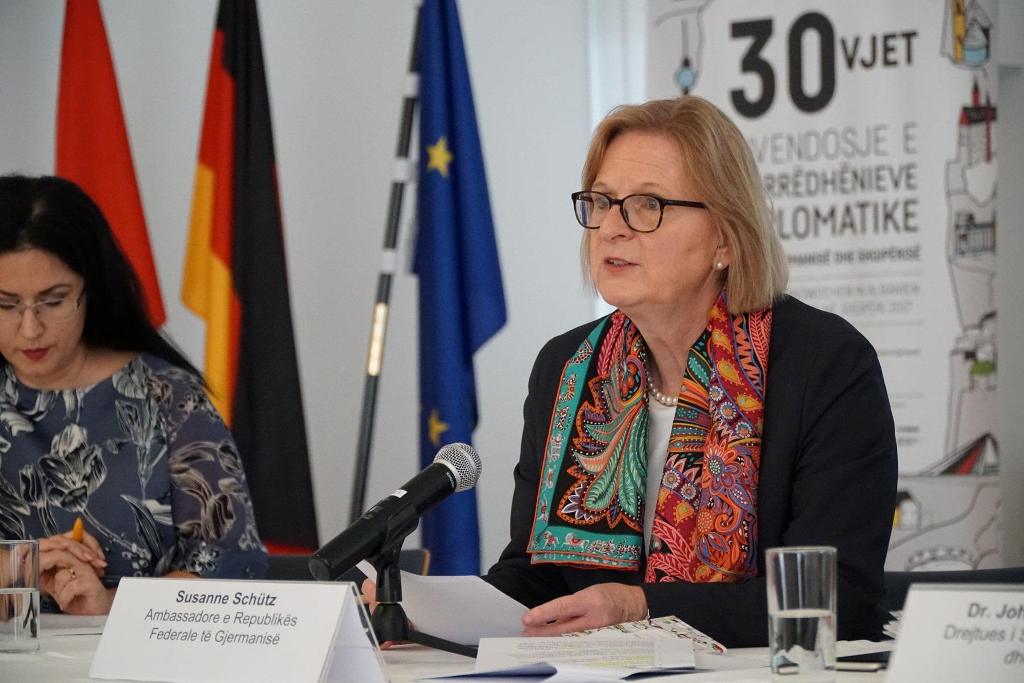 "30 years after the establishment of diplomatic relations between Germany and Albania". This is the slogan of this year's activities as part of the "German October" event , which is taking place for the 11th year in a row.
"This is turning into a tradition now, deeply rooted in the German-Albanian cultural life", said the German ambassador to Tirana, Susanne Schutz during the presentation of the program.
The German ambassador added that "this year too we would like Albanians and Germans to be jointly creative, to exchange their experiences, to work for a product, to build bridges of ties and in the best case, learn from each other".
According to her, the exchange of ideas and experiences between Germans and Albanians will be the key focus of the "German October". /balkaneu.com/