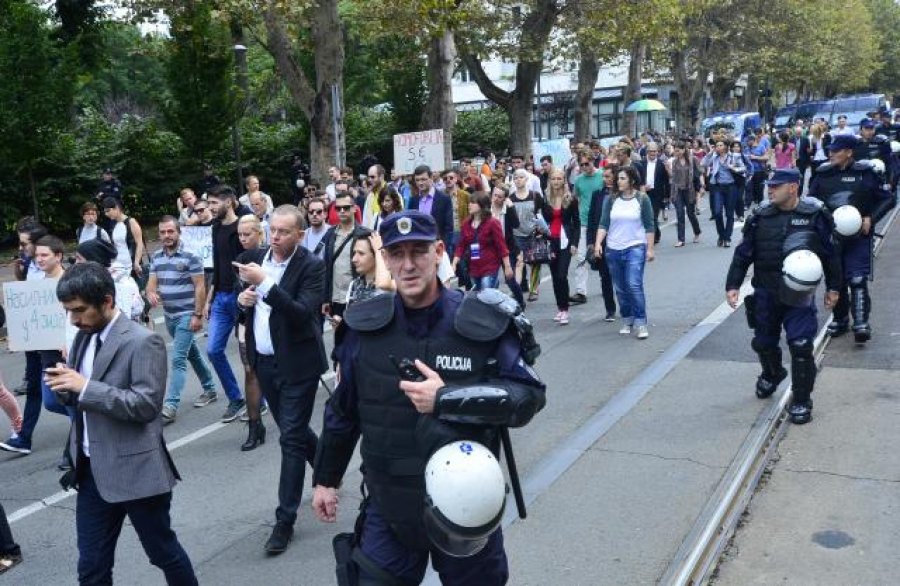 By Milos Mitrovic – Belgrade
German participant of the Belgrade conference on LGBT rights "Future belongs to us" has been beaten early on Saturday. According to media accounts, D. H. (28.), who has been attacked in the street, is in good condition after being hospitalized in Belgrade Emergency Center.
Later on Saturday non-governmental organization for promotion of LGBT rights "Labris" has organized protest march because of the beating with German ambassador to Serbia Heinz Wilhelm among the protesters.
Wilhelm has said he was very concerned over the incident adding, however, his assurances that Serbian government and police would do their best to resolve the case.
According to state television, the suspected assailants have been detained.
"If the news which suggest that the assailant has said he doesn't want foreigners in Serbia are truth, the act he has committed gets additional dimension, that is xenophobia; this should be considered in different light", Wilhelm underlined.
Ambassador has visited the German national in the hospital.
"Pride Parade" in Belgrade is scheduled for September 28. Due to incidents and bans of the gathering for the security reasons in recent years, Serbia is under special European Union's scrutiny considering LGBT rights.
On Friday German Human Rights Commissioner Christoph Strässer started his three-day visit to Belgrade and held meetings with Foreign Minister Ivica Dacic, minister in charge for EU integration Jadranka Joksimovic and other Serbian officials.
Strässer also participated in the LGBT conference "Future belongs to us".
"From all Serbian officials I got the message that the government is ready and willing to secure the Pride Parade; however, they stressed certain risks recalling to 2010 Pride when both the participants and policemen have been hurt. Therefore, I am not sure whether the Parade will be held. But it's just my impression, and I hope it's wrong", Strässer told "Blic" daily.
"We expect from Serbian government to demonstrate its ability to protect the right on movement and the security of all Serbian citizens and to enable "Pride Parade", Strässer added.
Commenting the beating of the German national, Serbian interior minister Nebojsa Stefanovic said that the government would not tolerate such incidents which harm the country's image.