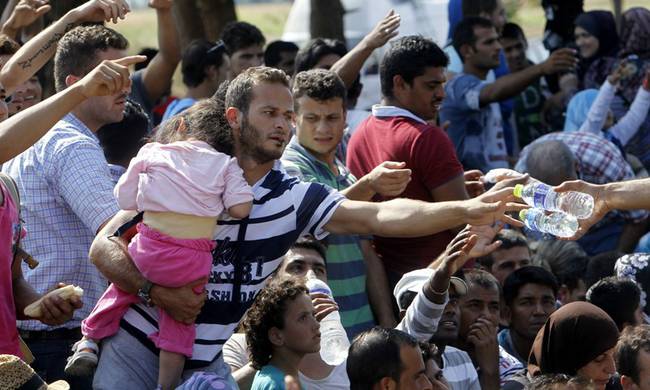 Athens, August 16, 2016/Independent Balkan News Agency
By Spiros Sideris
"Currently no deportations of immigrants under the Dublin III are being carried out from Germany to Greece", said the spokesman of the German Interior Ministry Johannes Dimroth, responding to a question of the greek press concerning the planned return of 3,000 persons from Germany to Greece and especially Crete.
"I can not say anything about it except that you know the current decisions. Due to instructions, especially of the Federal Constitutional Court, at this moment, due to systemic lets say shortcomings in the Greek asylum system, no returns are made in accordance with the Dublin III to Greece. This measure has been decided once and has been extended", he said.
He added that there hasn't been yet achieved a situation which will allow again legally the return.
"Despite the current evaluation work at a European level, which we watch very carefully in the hope that the measures taken to correct the system in Greece and that the conditions will reach a standard and level that will make returns possible again legally , this situation obviously has not yet been achieved. The situation is as I have described it to you", said the spokesman of the Interior Ministry.
The deputy Immigration Policy minister Yannis Mouzalas also denied information for the return of refugees to Greece from Berlin.
Regarding the information for the transfer of 3,000 more immigrants from Germany, Yannis Mouzalas spoke of "vulgar populism based on fantasies and lies, which consciously lead to an anti-national stance".