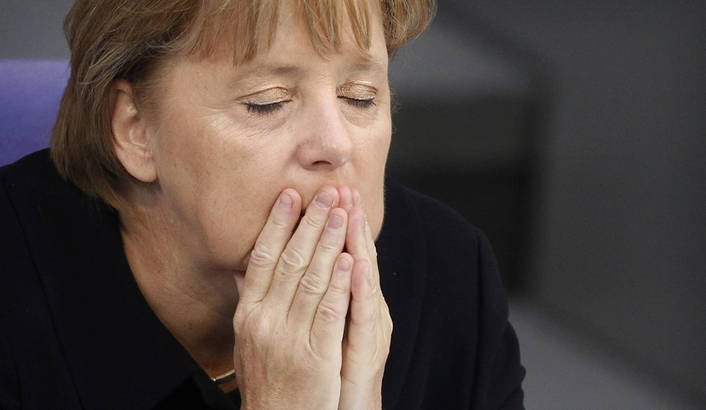 Athens, March 16, 2015/ Independent Balkan News Agency
By Spiros Sideris
A nightmarish plan seems to be in the mind of Angela Merkel for Greece.
According to Spiegel, within the German government there are strong 'voices' that sepak of a "haircut" of deposits in Greece, as it happened two years ago in Cyprus!
Indeed, this scenario appears to be well on the mind of the German Chancellor, as an alternative to the "Greek problem", in order for Greece to remain in the euro, which is Merkel's pursuit, not only for economic but also for geopolitical reasons.
Merkel believes that the promises of Juncker, who preclude an exit of Greece from the euro, undermine the efforts made towards the Greek government to be pressed to make a turn to "logic".
Consultants of the Chancellor wonder, say Der Spiegel, how is it possible to have very tough negotiations with Alexis Tsipras when the toughest penalty (Grexit) has been rejected by the President of the European Commission.
The publication of Spiegel also says that Merkel's advisors had considered the case of Cyprus two years ago. The result, then, of the refusal of the Cyprus House of Representatives to vote on the austerity measures was an ultimatum of the European Central Bank and the closing of banks in Cyprus for some days.
However, according to the Spiegel, the German Finance Minister Wolfgang Schaeuble does not preclude a Grexit and "can easily imagine a eurozone without Greece". Something, however, with which Angela Merkel does not agree, wanting Greece to stay in the euro.