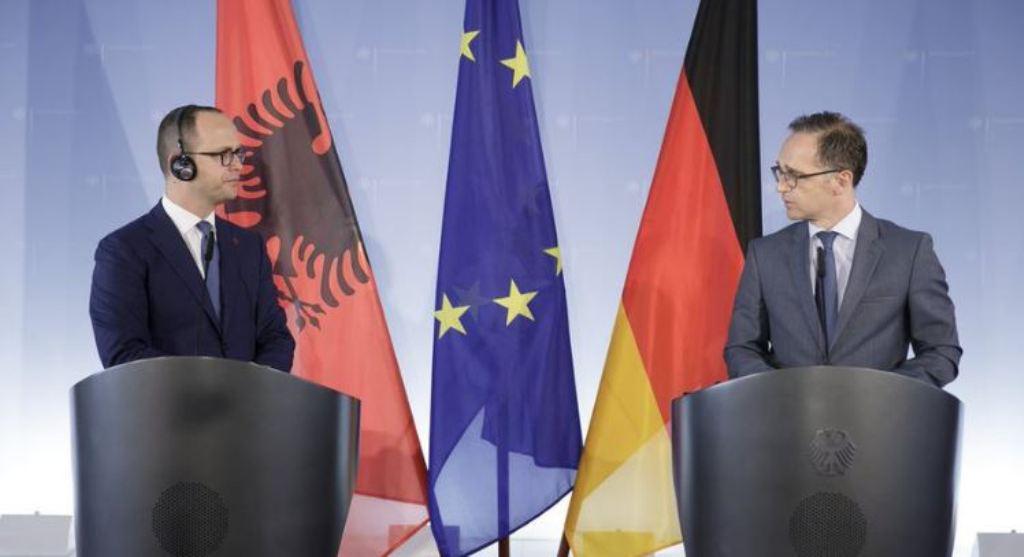 Following the political gridlock caused by the failure to ratify the bill on the School of Magistrates in Albania, the international community has urged the sides to find consensus.
The German Foreign minister, Heiko Maas has posted a message on Twitter where he has called on political parties to back the reforms in the domain of justice and the rule of law.
The minister's reaction came after the meeting with his Albanian counterpart, Ditmir Bushati.
According to him, all political players in Albania should back the ongoing reforms.
In the meeting with Bushati, the German Foreign minister said that the European Union has a "strategic interest" in having Western Balkans as part of it, because China and Russia will have more influence on the countries of the region.
Meanwhile, on Monday, the German Foreign minister said that FYROM and Albania have started to implement the reforms required for EU accession. /ibna/