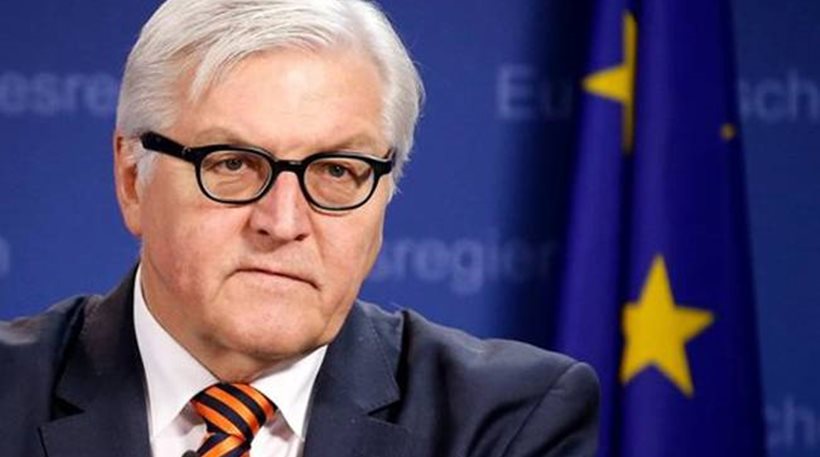 Athens, October 29, 2015/Independent Balkan News Agency
By Spiros Sideris
Foreign Minister of Germany Frank-Walter Steinmeier will be in Athens on Thursday where he is scheduled to have a meeting with Nikos Kotzias at 14:00.
Before the private meeting, the Greek FM will accompany his German homologue at 13:00 at the Presidential Palace, for an audience with the President of Greece Prokopis Pavlopoulos, and following that the two men will head for the Maximos Mansion, where the German FM will be received on 13:30 by Prime Minister Alexis Tsipras.
Kotzias and Steinmeier will initially have a private meeting, followed by extended talks with the participation of the two delegations, as well as a working lunch.
"In Athens Steinmeier will talk with the new Greek leadership, and other representatives of Greece, on current issues which concern both countries.
"Among these is certainly the issue of addressing the refugee flows, who come via Greece to Europe. In these matters is included the application of the third aid program for Greece, namely to address the economic crisis", said about the visit by the representative of the German Foreign Ministry.
He added that for the German foreign minister the revitalisation and intensification of bilateral relations are extremely important.
Furthermore, he described as "an extremely heavy burden" for Greece the refugee waves.
"It's not something new, but it is our belief for weeks and months that we need to address the refugee crisis with common European solutions. These include, according to the perspective of the German Foreign Ministry, a common European asylum system and fairer burden-sharing and refugee flows", noted the spokesman of the ministry.
The representative of the German Ministry added that in the talks with the Greek leadership, Steinmeier will form a picture of how the situation is actually and how could Europe and Germany help Greece tackle this enormous weight .
"With this information he will return to take, probably new initiatives in Brussels and Berlin," said the German representative.
Furthermore, he stated that the assistance Germany has already given is by no means the end of those Berlin is willing to make.
"The question is now to talk openly and in a spirit of trust with the Greek leadership and come to conclusions about what could possibly happen additionally, possibly to help ensure that the agreements made last Sunday with the participation of Greek leadership be launched as soon as possible and in the most efficient manner", Schaeffer concluded.