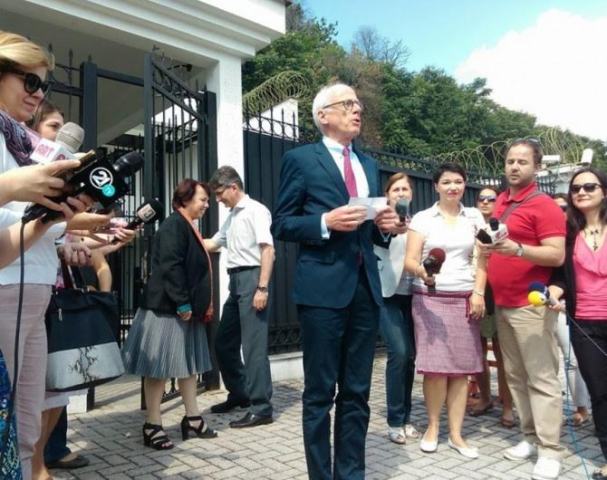 Skopje, 8 June 2016/Independent Balkan News Agency
By Naser Pajaziti
The German envoy who is negotiating a solution of the political crisis in FYROM, Johannes Haindl, said today in Skopje that a solution for the political crisis can be found and that it can be found through the Przino agreement. "The agreement is good news, because it gives way to a solution, but the bad news is that the process has been blocked, the crisis continues, while time is being wasted", Haindl said.
Meanwhile, the German envoy said that the Przino Agreement must be reaffirmed as it secures a framework for the process of important reforms and a solution for the crisis. He also asked from the main political parties to deliver three important points as soon as possible:
"First of all, they must agree on the election date and the holding of free and democratic elections. Secondly, Special Prosecution must be allowed to work without obstructions and thirdly, political parties must agree on the reforms contained in the European Commission report prepared by Reinhard Pribe", said the German envoy, Haindl, who yesterday, met with the leaders of the main political parties and the special prosecutor, Katica Janeva.
This is the third visit of the German Foreign Ministry's envoy within a month with the aim of helping with the solution of the political crisis. /balkaneu.com/