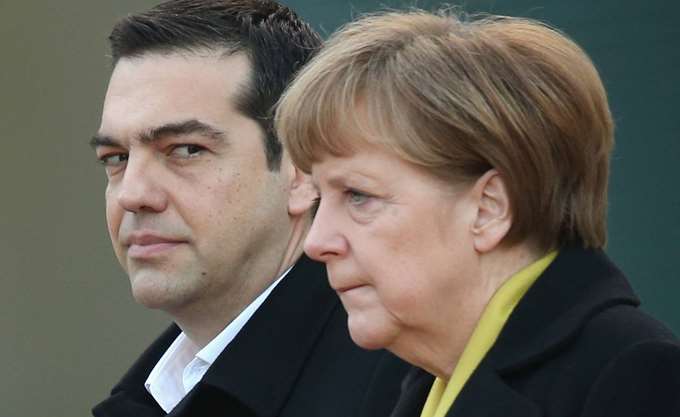 A few days after a federal election in Germany, Athens is contemplating repercussions on the country.
So far, under the Merkel chancellorship, Berlin's policy on Greece involved putting the country through an extensive structural reform program, whose targets would be agreed with the troika of lenders.
Depending on the makeup of the next German government, the German stance vis-a-vis Greece is now expected to change. Analysts suggest a stricter approach is on the cards in the form of a tougher line on immigration, an objection to further support for Greece, as well as obstacles to any German funds going toward the reinforcement of the European Union.
A possible coalition between Angela Merkel's CDU/CSU, the FDP and the Green party could result in the junior partner having first pick of ministries, which could spell trouble for Greece, especially if FDP chooses to assume the Ministry of Finance.
The leader of FDP, Christian Lindner, has been outspoken on Greece, arguing that Wolfgang Schauble's approach has been too lenient. He has openly opposed a "debt cut for Greece". He had also suggested Greece should leave the Eurozone, to "get a new currency of its own, which it can devalue and increase its competitiveness in tourism". Lindner recently stated that FDP would consent to Germany's participation in a support program for Greece, only if the IMF participates in it; and provided that the Fund's participation means that the country's debt is sustainable.
On the other hand, if the Green party is part of a governing alliance they will be in favor of debt relief for Greece.
Another dimension which alarms Athens is the high level of support for far-right party AfD. According to analysts, Merkel's "CDU will be concerned about taking steps on debt relief that are deemed too quick or bold, as it will want to win back the votes lost to the right."
As a result of AfD's electoral success, conservative voices inside CDU/CSU could be strengthened further. A tougher German stance on the migrant/refugee issue could be manifested. On Sunday night, Angela Merkel vowed to listen to the "concerns and anxieties" of AfD voters, which is considered an effort to win back votes lost to the right.
Moreover, complex talks over the formation of a coalition government in Germany could have a negative impact on the third review of the Greek bailout program, as many months may be required before a German government is sworn in.
The Greek government's goal of concluding the bailout program in August 2018 may be jeopardized, while debt relief decisions, which are supposed to be discussed in August 2018 – when the current bailout program gets concluded – may be delayed.
Finally, according to several Greek media outlets, the German elections' result also affects the Greek government's narrative and political strategy as political coalitions of the kind Syriza and Alexis Tsipras would prefer have become significantly harder at EU level./IBNA