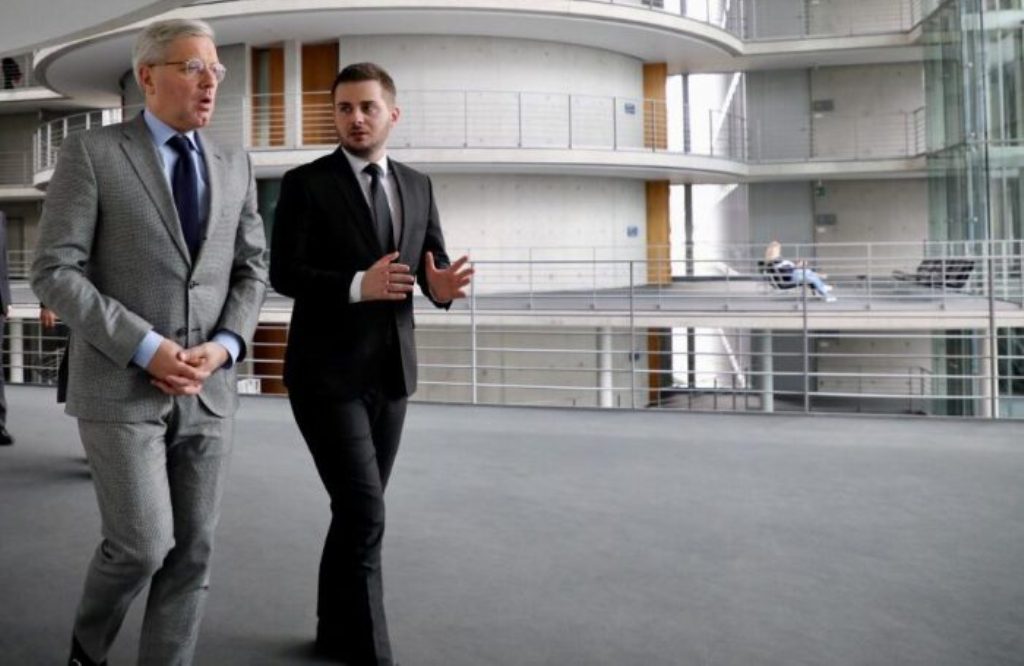 German diplomats have insisted that Albania's EU integration process must continue. They say that time has come for negotiations to open and for this issue not to be delayed any longer.
Acting foreign minister of Albania, Gent Cakaj has held a number of meetings in Berlin with German MPs in order to inform German Bundestag, different political groups and parliamentary committees which are involved in issues concerning EU and its enlargement with Western Balkan countries.
During these meetings, Cakaj has demanded and secured support with regards to the integration of Albania. The head of the Parliamentary Committee for Foreign Policy in the Bundestag, Norbert Rottgen, said that the EU is not complete without Western Balkans. He said that negotiations between Albania and EU must open.
The head of the Committee for Elections, Immunity and Legal Procedures in the German Bundestag, Patrick Sensburg says that Albania has made progress in its integration process. He said that time has come for these achievements to be promoted.
According to Mr. Sensburg, these achievements should not only be promoted with German officials, but also with German citizens, to understand the important processes that Albania is going through and the effects of these processes on other countries of the European Union.
Rapporteur for Albania and representative of the Greens in the Committee for European Affairs at the German Bundestag, Manuel Sarrazin supports the opening of negotiations for Albania. He says that an important decision must be taken for the country. According to him, this decision must be taken in order to offer Albania a clear European perspective. Mr. Sarrazin says that this is the only viable alternative for Albania. Therefore, he calls on the European Union and German politicians to come up with a positive decision for Albania.
The other rapporteur for Albania, Thomas Hacker from the Free Democrats (FDP) says that the Balkans must be integrated in the EU, because this provides stability for all of Euro;e.
"Mutual interest means an integrated, stable and safe region. It is the best promoter in overcoming sentiments of nationalism and conflicts of the past in the Balkans", Mr. Hacker said in the meeting that he had with Albanian acting foreign minister, Gent Cakaj.
Mr. Cakaj considered the meetings he had in Berlin as an important encouragement for the country. Cakaj considered Germany as a big partner which has been and remains loyal towards political and economic developments in the Balkan region.
He said that without the support of authorities in Berlin, the integration process would be impossible for the Balkan countries. /ibna/