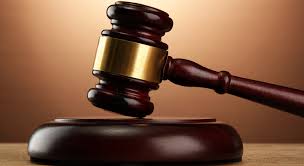 By Daniel Stroe – Bucharest
A court in the German land of Nord-Westfalia decided on 28 November all the Romanian citizens are entitled to social benefits based on the European principle of non-discrimination among the EU citizens, a decision which comes amid a heated debate in Britain, France and Germany on the Romanians and Bulgarians' rights to social benefits as the two countries get full access to the EU labor market as of January.
On 11 October, the same court reached a similar verdict in favor of a Romanian immigrating family who had sued the German state after it had been denied social benefits. After failing to find a job for a year, the family applied for social benefits, but the labor agency declined their request which prompted a law suit afterwards. The favorable verdict was a first in the land of Nord-Westfalia and pointed out "EU immigrants, who remain on German territory after failing to find a job for objective reasons, are entitled to the minimum welfare.
The verdict early October vexed the German minister of the Interior, Hans-Peter Friederich, who warned the court decision risks sparking an influx of immigrants from Romania and Bulgaria to Germany. Along with British Home Secretary Theresa May and Austrian Interior Minister Johanna Mikl-Leitner, Friedrich called on Brussels to act against the immigrants from the eastern Balkans, saying Germany is willing to receive those who want to work, but must be allowed to repatriate those who are only coming for the welfare payments.
The verdict passed on Thursday is likely to tense the political debate in Germany again comes a day after British PM David Cameron announced a series of measures meant to restrict access to social benefits for Romanian and Bulgarian immigrants. As the two countries get full access to the communitarian labor market as of January, British politicians fear an influx of immigrants, even though these fears are statistically unsubstantiated, will come to Britain and many will take advantage of the state social benefits system. France and Germany raised the same problem again, but distant themselves from Cameron's call for a revision of the EU treaties.
The European Commission dismissed Cameron's measures and fears and warned Britain may turn into a "nasty country" as both the government and the populists in the opposition use the anti-immigration platform to raise electoral capital. Brussels underlined newcomers from Eastern Europe are overall more professionally qualified and generally they do not have a hard time getting a job, pointing to the cases mentioned by national authorities in the host countries as mere exceptions. The British media even suggested Cameron may take unilateral measures against Romanians and Bulgarians as of January, even aware his actions will generate the European Commission's legal response. But with judicial procedures taking even years, Cameron may benefit from his anti-immigration stance at the 2015 elections despite the risk of losing a case against Brussels in the end.