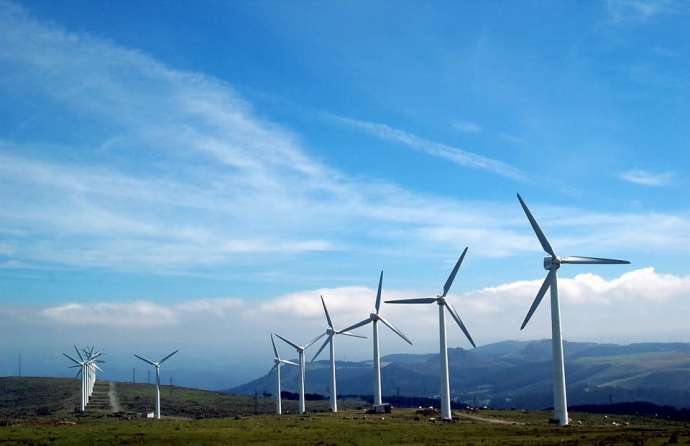 A consortium of the German company WPD AG and the company Vjetroelektrana Budva (Budva Wind Power Plant) is the only bidder for the construction of the Wind Farm Brajići, reports Vijesti daily.
The tender documentation for the construction of wind farms on state-owned land in the municipalities of Budva and Bar was purchased by five companies, including a consortium that applied for the public call, which closed on Friday, two companies from Finland and one each from Belgium and China.
According to this information, the German-Montenegrin consortium has offered an investment of EUR 100 million for the construction of a wind farm with the potential of producing 100.8 megawatts (MW). For the lease of 220.77 thousand square meters of state land, the company offered EUR 2.5 per square meter.
The tender required a minimum price of an annual lease of five cents per square meter. The government issues the state land for 30 years. Data on planned electricity production are expected. The offer also envisages the participation of domestic companies with EUR 21.6 million.
The Tender Commission has a deadline of 45 days, i.e., until the end of November, to verify whether the bidder meets all the requirements.
The representatives of the Montenegrin Ministry of Economy recently explained that this project would be implemented according to market principles, which means that there are no financial incentives for the state for the guaranteed purchase price.
German WPD AG has experience in the implementation of projects of this type in many countries, with a portfolio of installed capacity of 4.4 thousand MW.
WPD AG is a developer and operator of wind farms both onshore and offshore, acting worldwide. Since 1996, WPD has installed 2,200 wind turbines with a total of 4,450 MW. Internationally, WPD is planning projects in the scope of 8,725 MW onshore and 7,250 MW offshore. For years, WPD has been awarded the first-class "A" rating by the Euler Hermes agency (Allianz Group)./ibna