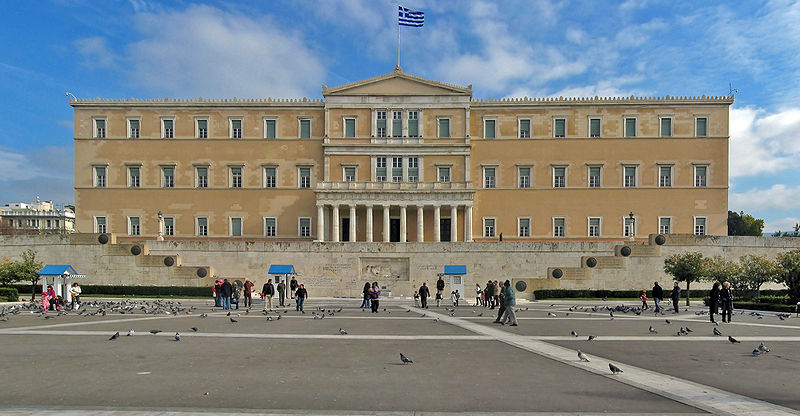 Athens, July 20, 2015/ Independent Balkan News Agency
By Zacharias Petrou
Greek Prime Minister Alexis Tsipras's hopes of securing debt relief for his country were significantly boosted on Sunday, ahead of a difficult week for the premier in parliament where austerity measures must be pushed through on Wednesday.
German Chancellor Angela Merkel revealed in an interview that it would be possible to talk about changing the maturities of Greece's debt or reducing the interest after the first successful review of the country's new bailout.
However, Angela Merkel ruled out a nominal haircut on Greece's debt, saying this is not allowed while Greece is in the Eurozone and could only be possible if the country dropped out. However, she added, there is no "plan B" for Greece.
The Chancellor also revealed that W. Schaeuble's proposal for a temporary Greek exit from the euro was on the table "but we chose another option".
Alexis Tsipras will attempt to convince his Syriza MPs to back the new Greek bailout despite the austerity measures it carries as the risk of Grexit is still very much alive. Hearing the German Chancellor openly discussing debt relief could sway Syriza sceptics.
A senior EU official involved in the bailout negotiations told Reuters the new program has a "20, maybe 30 percent chance of success".
"When I look at the next two to three years, the next three months, I see only black clouds," the official said. "All we succeeded in doing was to avoid a chaotic Grexit."
Problems are likely to resurface in late August or September when it comes to concluding the detailed negotiations on a three-year bailout program. By then Greece's economy may have gone further off the rails and Greeks may be heading for early elections, accoding to Reuters.
Banks
Greek banks will reopen on Monday for the first time in three weeks.
Customers will be able to withdraw 420 euros a week at once instead of just 60 euros a day. They will also be able to access their safety deposit boxes and withdraw money without a credit card. Restrictions on transfers abroad and other capital controls, however, will remain in place.
"The banks are ready to open and we don't expect any major problems on Monday," an official at the Central Bank of Greece told Reuters.
One official at EFG Eurobank told Reuters the bank was expecting long queues in the first two or three days. "There might be queues because many people will want to withdraw money from their deposit boxes."