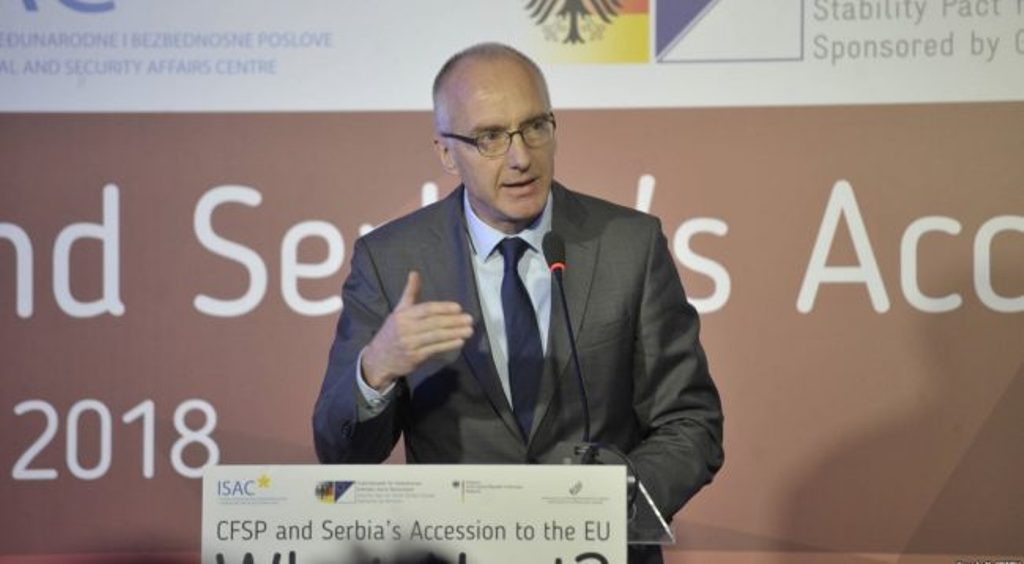 German ambassador to Serbia, Thomas Schieb has commented the process of dialogue between Kosovo and Serbia, the reaching of a final agreement between the two countries and the introduction of tariffs on Serb goods.
The German ambassador said that there are no set deadlines as to when the agreement for the normalization of relations between Serbia and Kosovo is expected to be reached.
"We hope that dialogue for the normalization of ties between Belgrade and Pristina will resume as soon as possible and that progress will be made", Schiebe said.
Schieb made these comments following some articles on Serb media according to which the EU chief of diplomacy, Federica Mogherini had demanded that for dialogue to be concluded in June.
Asked if Berlin would pressurize Kosovo into lifting the new 100% tax hike imposed on Serb goods, the German ambassador said that he was in touch with authorities in Pristina to withdraw the decision.
Schieb said that Berlin is of the opinion that dialogue between Kosovo and Serbia should continue to be assisted by the EU and that it should continue to preserve the existing form. /ibna/