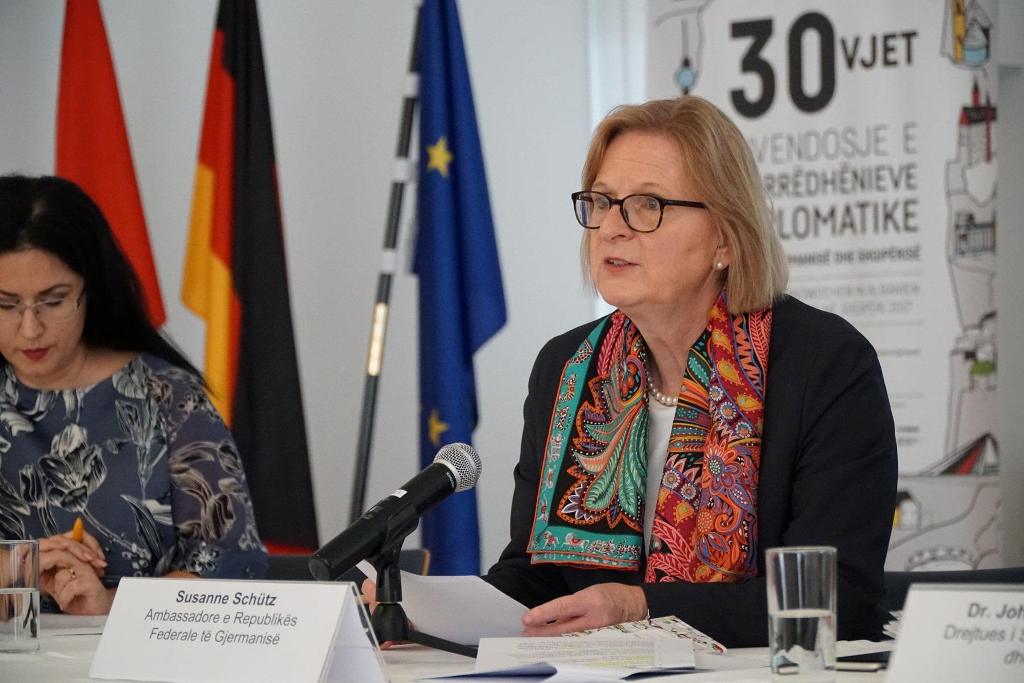 In an interview for Deutsche Welle, German ambassador to Albania, Susanne Schütz said that the judicial reform that authorities in Albania have launched is a success story and that the EU supports it.
During this interview, Schutz also said that this reform may also attract more investments in the country.
As far as the recent political situation is concerned, ambassador Schutz said that "of course German media have reported about the political situation in Albania and the violent clashes which were seen during the opposition's protests. Potential German investors see images of stones being thrown, Molotov bombs and teargas. So that Albania's image in front of investors is not damaged, the opposition has a responsibility to moderate its political discourse, especially in institutions, which means, above all, parliament".
In terms of the sectors that German investors are most interested in and what Albania should do to attract them, Schutz stressed the fact that "Albania has great potential for development in many of its sectors, including tourism, renewable energy, but also agriculture and services. It's important that the necessary conditions are offered in all sectors in order to attract Albanian and foreign investors. Here I could mention security, transparency and a well-functioning administration, which is effective and not corrupt. German investors feel welcome in Albania and authorities in the country should take good care of them". /ibna/