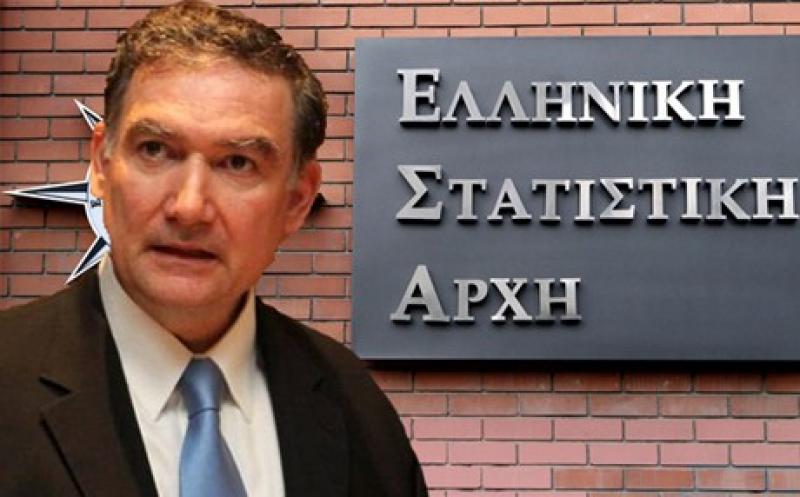 Athens, August 16, 2016/Independent Balkan News Agency
By Spiros Sideris
Indirect threats launched the former President of the Hellenic Statistical Service, Andreas Georgiou, in his statements to the FT, indicating that the trial for the 2009 deficit puts at stake the issue of debt relief, but also the moral integrity of the EU.
Andreas Georgiou, who is once again accused of a felony – false figures for the Greek deficit – is trying to shed the responsibilities to the political system on the subject matter of the alteration of the data and their technical alteration.
He considers himself a scapegoat, who will pay the price of the governments that caused the financial crisis in Greece and the introduction of the Memoranda.
The former President of ELSTAT and former IMF official goes as far as to claim that if he is found guilty, then Greece will have problems in the forthcoming negotiations for debt relief.
"If the calculation of the state debt is found to be wrong, there can be all kinds of talk of debt sustainability and relief from its European partners", concludes the FT.
The FT note that "the case has caused the outrage of economists and statisticians around the world who believe that Mr. Georgiou has become the scapegoat for the political class in Greece, which refuses to take responsibility for the economic collapse of the country".
The newspaper published last week a letter to the Financial Times sent by Pali Lehohla, head of the South African Statistical Office, who described the decision to prosecute Georgiou as a "brutal blow", which converts statistics into a "high risk" career choice.
But who is afraid of the conviction of Andreas Georgiou and has caused the silence of the New Democracy and panic in PASOK and The River?
If it is proven that there was a fraudulent falsification of data and expansion of the deficit, then Kostas Karamanlis is automatically vindicated and becomes even more powerful inside New Democracy.
PASOK, on the other hand, will be jointly responsible together with George Papandreou for this tampering, which will certainly have a direct impact on their further political career.
For the EU and the IMF such a development would result in their practices to resolve the Greek crisis being challenged, but also its institutional credibility against the Member States, releasing the winds of Aiolos, with unpredictable results.