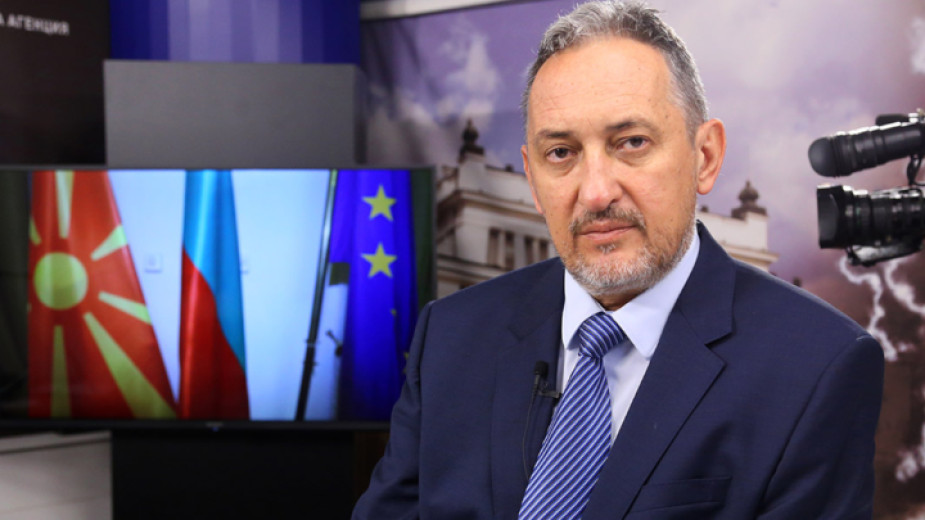 In an interview with BGNES news agency, Ljubco Georgievski said the purpose of his visit to Sofia was to reheat relations between the two countries, which could lead to a settlement of their differences.
"There is a movie called 'Lost in Translation'. I believe that, at the moment, Bulgaria and North Macedonia are in the exact same situation. Both sides believe the other side is taking away something from them and is in some way threatening them. This creates a sense of hostility", Georgievski argued.
In addition, he noted that it would not be a good solution for Bulgaria to decide, due to the differences, to impose a veto on North Macedonia's path towards the EU.
Continuing, the former Prime Minister noted that the "deep state" in North Macedonia disrupts normal relations between the two countries. It builds hatred and enmity towards Bulgaria. For that, it enlists teachers, journalists, national security officials. In fact, not everything is Macedonian.
"From the Bulgarian side, no one wants a change in our Constitution and a new Treaty. I heard it myself from Bulgarian politicians. Sofia wants the implementation of the 2017 Agreement and concrete results from the work of the Joint Committee on Historical Affairs. Macedonians should know about the killings and terror after 1945. It is not normal for our country to have name streets after people who killed Macedonians.
Yugoslav communist historiography acknowledged that the Macedonian nation was the youngest in the Balkans. Nikola Gruevski dealt antiquity a heavy blow. The VMRO-DPMNE became a pro-Yugoslav party. Ordinary people on both sides of the border feel close. We must recognize Zoran Zaev's strengths and his desire for friendship with Bulgaria. I have heard that Bulgarian investments and big projects have frozen in our country. Boyko Borissov and Zoran Zaev must find a solution and move towards a real approach. The Bulgarian veto will cause great damage to both countries and will mobilize pro-Serbian forces in our country",  1998-2002 Prime Minister of North Macedonia Ljubco Georgievski noted in his interview with BGNES. /ibna