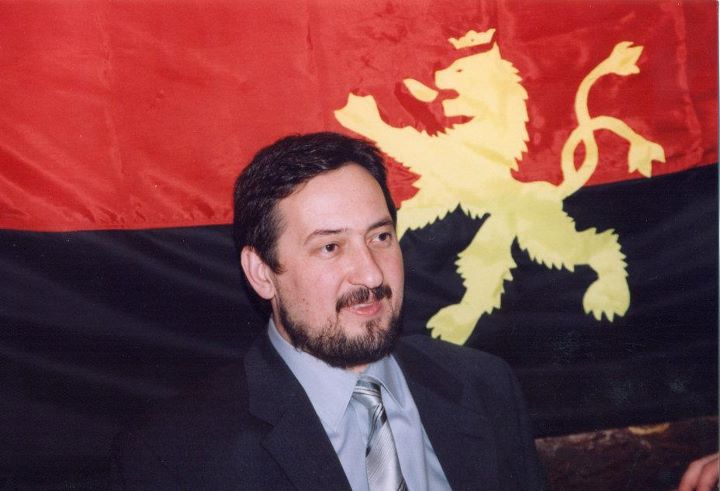 Skopje, February 26, 2014/Independent Balkan News Agency
By Naser Pajaziti
VMRO-NP, an opposition political force which unites the opponents of the party in power VMRO-DPMNE declared today (26.02) that it doesn't back the candidacy of the current president, George Ivanov for a second term in office.
According to the leader of this party, the country is entering an aggravated stage, given the clashes between the two parties of the coalition, VMRO-DPMNE and BDI.
Georgievski says that he supports the idea of the biggest Albanian party, BDI (Democratic Union for Integration) for the election of a consensual president and the election of the president by Parliament.
"We also suggest for parliament to elect the president and vice president of the country and for these elections to put an end to the election of the president of the country", said Georgievski.
Leader of VMRO-NP and former prime minister, Lubco Georgievski said that Ivanov, who is once again expected to be the candidate of the biggest Macedonian party, has done nothing and has solved no stately problems in the country during his presidential term in office since 2009.
"Ivanov has done nothing and has resolved no stately problems. Diplomats in Skopje mock him. They say that Ivanov holds 1 hour lectures on antique Macedonia. Nobody takes him seriously", said the leader of VMRO-NP, Georgievski.
Lubco Georgievski is the leader of VMRO-NP, which was formed after it was divided by the current party in power, VMRO-DPMNE led by prime minister Nikola Gruevski. Georgievski has been a prime minister and leader of VMRO-DPMNE from 1998 until 2002. At that time, Gruevski was Minister of Finance. /ibna/