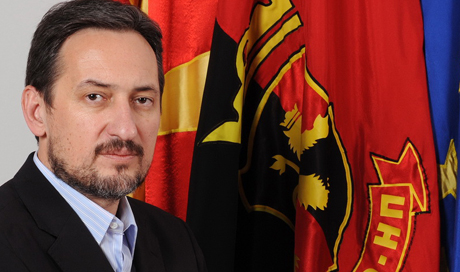 Skopje, December 20, 2013/ Balkan Independent News Agency
Former leader of the former Yugoslav Republic of Macedonia and leader of People's VMRO, Lubco Georgievski has declared that in 15 years, FYROM will become an Albanian state, while in less then 8 years, it will be a state dominated by Muslims.
Speaking on strategic issues of the country, Mr. Georgievski underlines that he's not an admirer of the idea for the creation of pure ethnic states in the Balkan.
"The ideas for ethnic states must be deliberated in Balkan conferences, where all states would agree. This would be a step toward peace and not wars".
"If we analyze the situation, -says he,- we will see that processes have not gone well. Bosnia only exists on paper, Kosovo is still divided and there are problems between Albanian and Serbs".
Mr. Georgievski says that FYR Macedonia is in constant instability and its existence depends on the good will of Albanians.
"From my understanding, the idea for ethnic states cannot be processed and I am not an active admirer of this idea", says Lubco Georgievski.
According to him, if Balkan is to be seen in a strategic way, the fact that in 2020, FYR Macedonia will be treated as the fourth Muslim state in Europe must be taken under consideration.
Georgievski asses that in FYR Macedonia, there are tendencies of neottomanism and Turkish influences, where many Turkish schools have opened and over 1 thousand Turkish students study and will remain in FYR Macedonia. The majority of Roma community claims to be Turkish and demand for Turkish schools and according to Georgievski, this is being accepted by Skopje. Georgievski underlines that in FYR Macedonia, there are proactive Serb policies and this has been recently noticed with the monument of Tsar Dushan in Skopje's square and the opening of the House of Officers, a Serb building of the period between the two world wars and which was the symbol of the invasion of Skopje by the Serb kingdom.
Speaking on the issue of name dispute, Mr. Georgievski says that Upper Republic of Macedonia and Republic of Northern Macedonia would be acceptable proposals. /ibna/