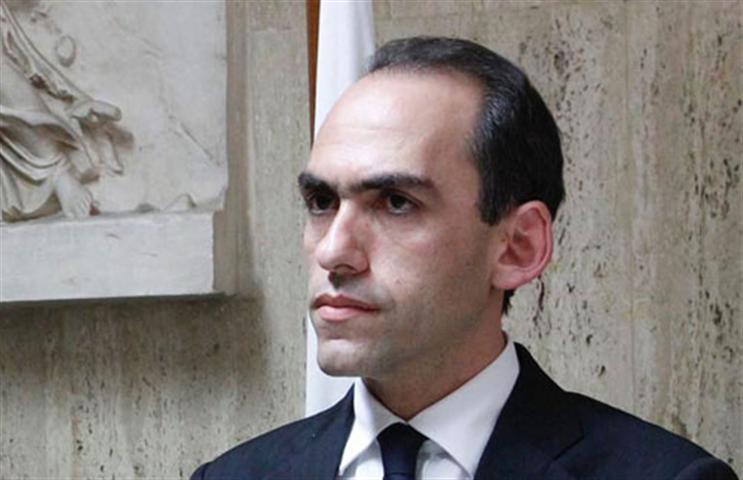 Review Hari Stefanatos
Cyprus could benefit from the strong results of the stress tests of its banks and the positive economic signals to make an Ireland-type exit from the rescue programme, and fully return to the bond market, Finance Minister Harris Georgiades told Bloomberg.
"The only way to exit the bailout, is the implementation of the fiscal consolidation programme, as did the Irish", Georgiades said in an interview in Nicosia. "The exit from the Memorandum will come when access to the markets is fully restored", he added.
After implementing a series of reforms, which won the praise of its European partners, Ireland last year became the first European country that emerged successfully from the Memorandum, achieving immediate return to the bond markets.
The international network says Cyprus seeks to strengthen the markets' confidence in the country, after the risks highlighted in Greece's plan for an early exit from the Memorandum, which led to a sell-off of bonds and shares of the country.
The Finance Minister said that Cyprus is ready to issue new bonds "when the market's conditions permit it", adding that the government "plans to take the next step in returning to the markets soon".
He also said that the continuation of reforms and fiscal consolidation combined with improved debt projections is probably "the most significant development" to enable Cyprus to achieve a better interest rate on the bond markets.
Regarding the delay, due to legislation on divestitures, Georgiades stated that "delays in the assessment of the country do not help" the return to the markets. He added, however, that this problem cannot by itself derail the economic adjustment program of the country.
Mr. Georgiades also said that Cyprus can present a primary surplus a year earlier than expected, in 2015. The official estimate of the budget of 2015 refer to a primary budget deficit of around 1% and a return to surplus in 2016.
"It is very important for the country to continue reforms with the same intensity, despite the positive signs in the economy," stressed the Finance Minister, adding that an exit from the Memorandum and a return to the markets should not signal the end of the reforms.