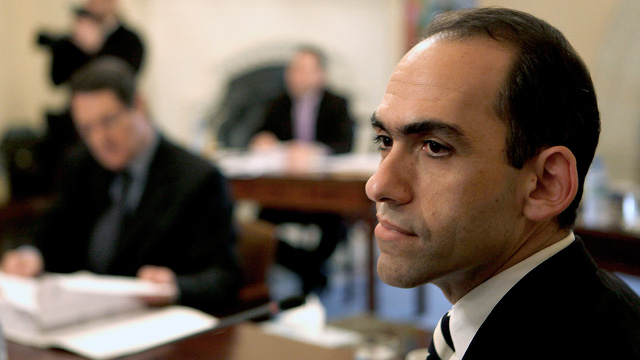 Nicosia, March 10, 2016/Independent Balkan News Agency
By Kyriacos Kyriacou
Cyprus has just exited its three-year bailout programme having passed creditors' requirements for reforms and cuts with aplomb, however Finance Minister Harris Georgiades remains cautious about the country's return to international credit markets.
"I cannot confirm if it's going to be a 10 [-year bond] or a seven [-year bond], but what the markets are seeing is a very positive trajectory in Cyprus, we are back in growth, the debt is coming down, the non-performing loans are being restructured fast, so the positive trajectory is clear to markets," Georgiades told CNBC on Thursday.
"I cannot confirm when but we will be out and about in the markets," he said.
Georgiades' comments come on a day when markets will be looking ahead to the latest monetary policy decision by the European Central Bank. There are expectations that the ECB will introduce more stimulus measures to promote growth and inflation in the 19-country eurozone.
The ECB embarked on a massive bond-buying programme a year ago to stimulate growth but growth remains sluggish and the rate of inflation is very low signalling that more may need to be done.
Cyprus is not eligible to be a part of the ECB's quantitative easing (QE) programme as its government bonds are not considered investment grade – one of the ECB's requirements.
"Through the continuation of our efforts and we remain firmly committed to maintaining the efforts and it's a good thing the government has another two full years ahead of it so it can continue promoting its policy of reforms and consolidation so we are fully confident that we will regain the confidence of the ratings agencies and the markets," Georgiades told CNBC.
"I'm not commenting [on the ECB's rules] but this highlights that fact that we are determined and we are doing whatever it takes to be able to function as an economy without relying on these instruments. If they come, they would be a welcome hand of support but we are not dependent on them.
"We didn't rely on monetary policy basically, even now, the effect of monetary policy on Cyprus is very limited."
Georgiades stated that other governments in the eurozone needed to implement more structural reforms and to consolidate their own public finances as Cyprus had done.