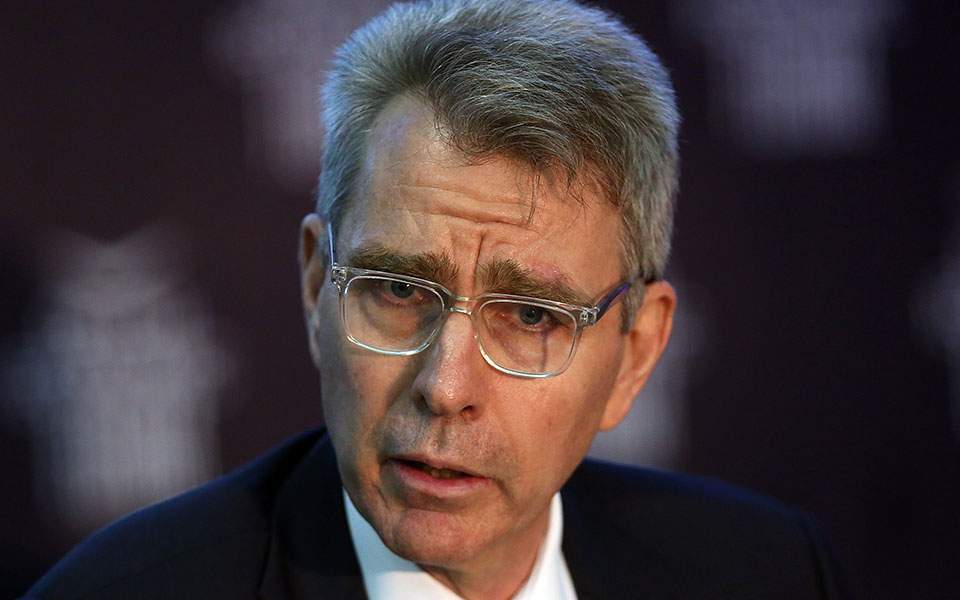 The US ambassador in Greece, Geoffrey R. Pyatt, on the occasion of today's visit to the city in order to observe the progress of removing the sunken dredger "OLGA", described the port of Alexandroupolis as a "critical hub for European energy security and economic development".
"I am very happy to find myself in Alexandroupolis once again and to be able to highlight our relationship with the city, as well as the opportunities created by the port's privatization in the future", the US official stated, expressing hope that the privatization "would be implemented in a way that would allure the US companies to participate in the tender".
Alexandroupolis, as noted, reflects the city's rather critical geopolitical importance, that is a gateway to the Black Sea and the Balkans.
"Greece and the US have chosen to work closely in this region, in order to advance our common interests and promote security", Geoffrey R. Pyatt added.
Regarding in particular the removal of the "OLGA" dredger, he underlined the fact that it would now be possible to make full use of the port's potential.
It is noted that the OLGA barge was a dredger that sank near the pier in 2010 and is now found on the edge of that pier, with a small part of it visible above the water surface.
Over the years, many attempts have been made to lift the wreck but have failed, leaving much of the pier unused.
The operation of removing the wreck is funded with 2.3 million $ by the US military and, as the US ambassador explained, it improves the port's potential for both commercial and military use, while also helping to boost regional capacity, security and stability.
Finally, Geoffrey R. Pyatt made a special reference to the importance of Alexandroupolis as an energy hub, noting in this context the significance the construction of a liquefied natural gas power plant holds, as well as the manufacturing of a natural gas-based power plant. /ibna