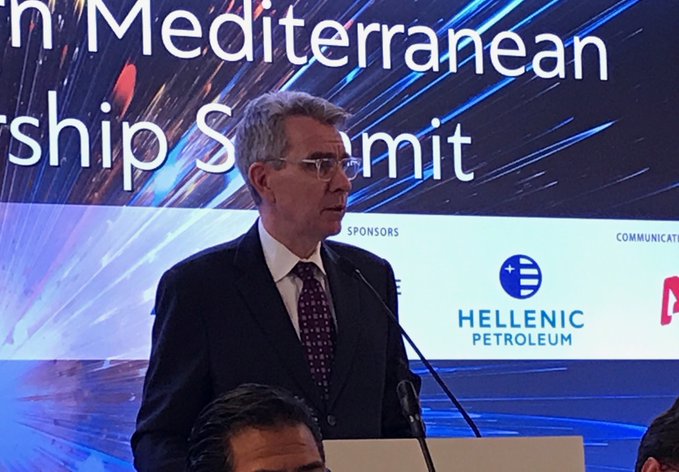 Greece's role in energy developments in Southeast Europe and the EU is among the topics to be discussed during US Secretary of State Mike Pompeo's impending visit to Athens, as US Ambassador to Greece Geoffrey Pyatt made it known during his speech at the First Annual Eastern Mediterranean Energy Leadership Summit held in Athens. Greek capital.
He pointed to the need to "break" the Russian gas monopoly in the Balkans and highlighted Greece's role in the recent introduction of US liquefied natural gas (LNG) into Revithousa and its re-export to Bulgaria.
"We want more LNG imports from the US and its forwarding to neighboring countries", the US official said, describing Greece as a guarantor of energy security and diversification.
The US goal, as noted, is "to make our allies have credible and transparent choices" in the energy field, while he opposed Russia's, China's and Iran's strategy, congratulating the Greek government on its stance on the matter of the Iranian tanker Grace 1.
"In a time of intense competition – as the US ambassador said – and at a time when the most important hydrocarbon discoveries are being made, this global crossroad between Europe, Asia and Africa has come back to the forefront of American strategic thinking".
Finally, Geoffrey Pyatt advocated a Greece-Turkey dialogue on energy issues that he said could help build confidence between the two countries.
Particular reference was made to hydrocarbon exploration in Greece, with the emergence of Exxon Mobil's involvement in two research sites, as well as the role of Greek shipowners in the transportation of US liquefied natural gas./ibna