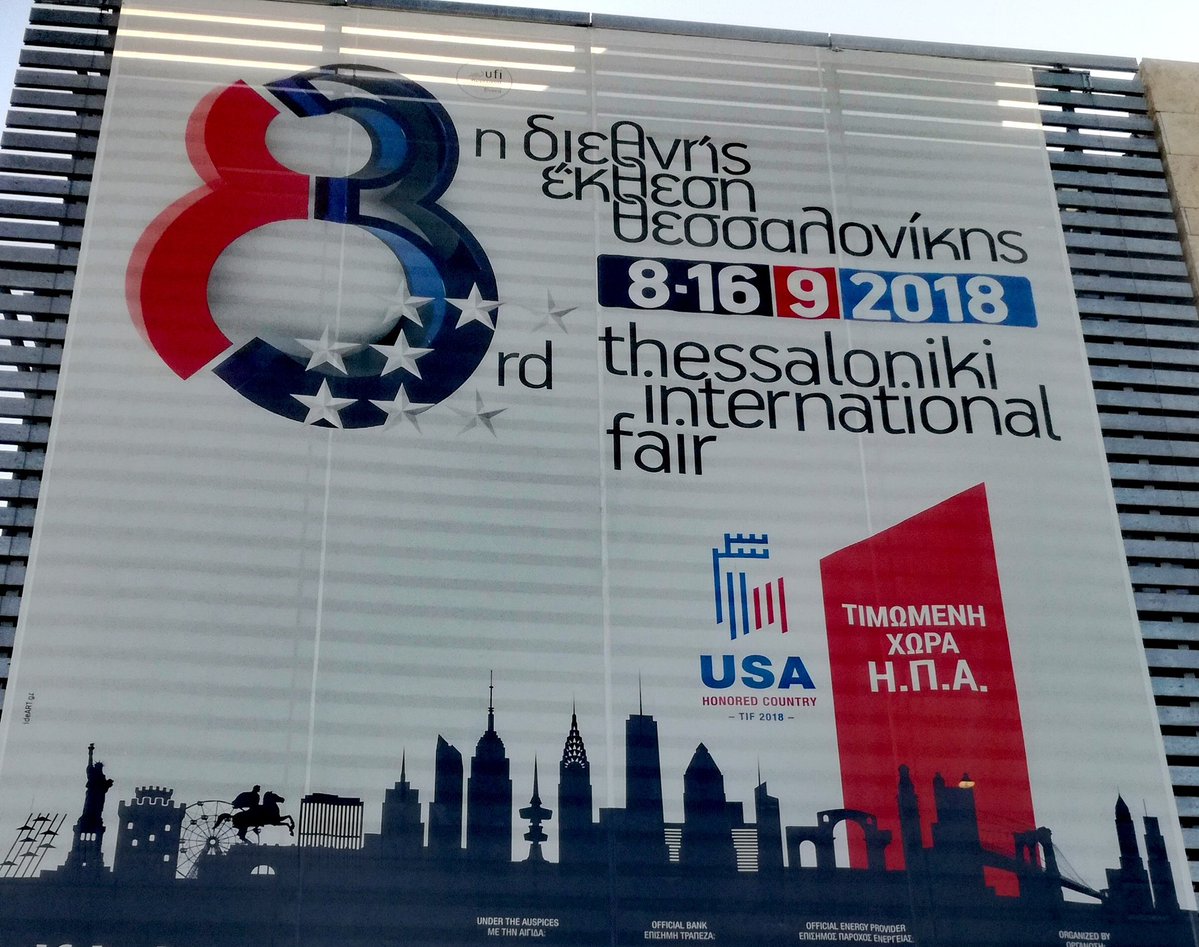 Energy is one of the most privileged sectors for further strengthening Greece's co-operation with the U.S.
The American Ambassador to Athens, Geoffrey Pyatt, in an interview with Kathimerini newspaper, in view of the 83rd Thessaloniki International Fair (TIF) that kicks of on September 8, emphasised the need (for Greece) to complete both the Greece-Bulgaria Gas Inter-connector Pipeline and the Alexandroupolis LNG project – floating LNG receiving, storage and regasification unit (FSRU).
The upcoming one-day long workshop in the meantime, organised by the Greek-American Chamber of Commerce on September 7 in Thessaloniki – Southeast Europe Energy Forum – only a day before the opening of the TIF, with the participation, among others, of Mark Menezes, U.S. under Secretary of Energy, Temenuzhka Petkova, Minister of Energy – Bulgaria, Anton Anton, Minister of Energy – Romania, Aleksandar Antic, Minister of Mining and Energy – Republic of Serbia, is proof of Washington's interest in Energy matters.
"We have our ambassador from Nicosia coming to be part of the U.S. team at the TIF. So, it really highlights the role that we have tried to emphasize to Greece as a regional pillar and the investment that the U.S. is making in our relationship with Greece and all the people in Greece at a moment when geopolitics is returning to the Eastern Mediterranean, Balkan and wider Black Sea region in a big way. So this is a very important week for the Greek-U.S. relationship but it's not the end of the road. It is a new and ambitious phase of our engagement bilaterally and especially our engagement with northern Greece."
"Εnergy issues obviously loom very large in the overall presence in Thessaloniki; and a lot of these energy issues over the future are going to be focused around the the Eastern Mediterranean Gas Pipeline, prospects around Cypriot waters but also Greek waters. I think that we will continue to look to Greece as a major partner as we think about this issue and we have to figure out what are the next steps in terms of long-term aspirations for the normalization of the situation in Cyprus. I think we are certainly strongly supporting initiatives like the Greece-Israel-Cyprus trilateral and the Greece-Cyprus-Egypt trilateral. The important thing is that these architectures are not competitive, they are complementary and they have helped build a larger architecture of stability, economic opportunity and, hopefully over the long term, values." ….. / IBNA