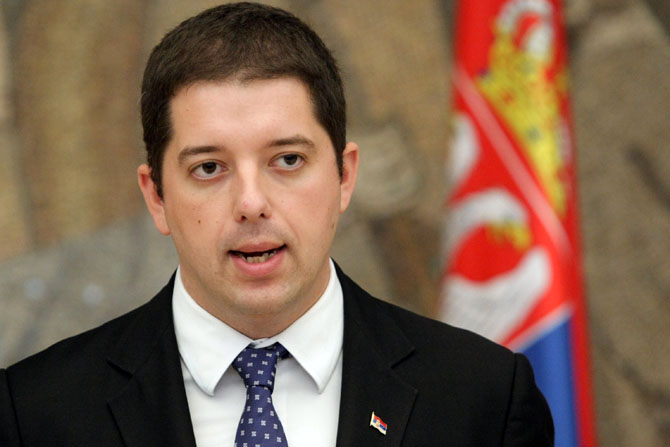 Belgrade, July 31, 2015/ Independent Balkan News Agency
By Milos Mitrovic
If Kosovo's parliament adopts the "genocide" resolution, dialogue between Belgrade and Pristina would be impeded, while previous achievements on the basis of the Brussels agreement would be put into question, head of Serbian Office for Kosovo and Metohija Marko Djuric said today. Djuric added he is certain that the representatives of Serbs in Kosovo's assembly would not support such a document.
At the same time, Pristina should consult local Serbs representatives over the resolution, Djuric told B92 television. In his words, adopting of the document would be hostile to "our country and people".
Considering the foundation of the special court for war crimes committed by so called Kosovo Liberation Army – which is to be discussed in Kosovo's parliament on Monday – Djuric said that he was doubtful over Pristina's political will to process war crimes. "Many of them have wore uniforms during the war", Djuric alluded to the representatives of authority in Pristina.
"We will continue to follow the situation carefully; everybody should know that Serbian state stands firmly behind the citizens and Serbs community".
Djuric reiterated that Serbia takes all diplomatic means to thwart Kosovo's demand for Unesco membership. Pristina's request is "cynical and insane", he added.