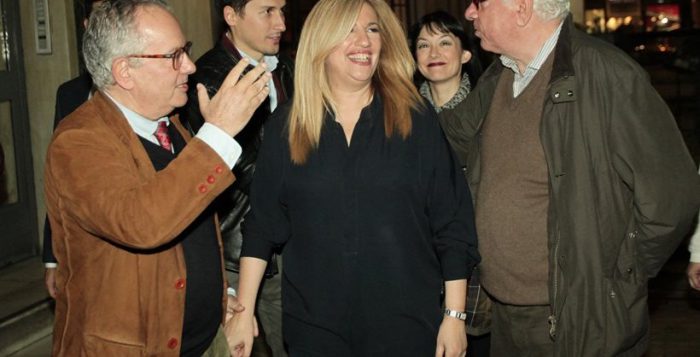 Gennimata beat former PASOK secretary Nikos Androulakis to become head of a new alliance uniting the center-left voters who fled PASOK and opted for ruling SYRIZA in last few years.

The new alliance includes PASOK, the Democratic Socialist Movement, the Democratic Left and To Potami party.
The head of the committee in charge of organizing the vote said there was a large turnout in the runoff vote. Last Sunday more than 200,000 people turned up to vote between 9 candidates. This time around, more than 150,000 voted.

With over 90 percent of the 156,000 votes cast counted, Gennimata took 57 percent against Androulakis's 43 percent. Gennimata came first in all regions of Greece except for Crete.
"I wish to thank from the bottom of my heart the thousands of progressive citizens who for a second time had a resounding presence at the process. They have therefore given a huge push to the new, single entity, toward a big winning party now. I am fully aware of the clear mandate the citizens have given us. From

tomorrow

we will all work together to meet their expectations," Gennimata said after claiming victory.
Gennimata added that she is planning to call a founding conference for the new party in 2018.
New Democracy leader Kyriakos Mitsotakis congratulated Gennimata on her victory. Mitsotakis said he expected "honest deliberation" from the newly elected center-left leader.

On behalf of the ruling party, MEP Dimitris Papadimoulis congratulated the PASOK leader on her victory, adding that a "progressive plan, dialogue, mild climate, and greater convergence" was necessary in post-bailout Greece.

According to observers, the new center-left entity will seek to claim at least third place in the next general election – officially set to take place in 2019 – while the party is expected to keep a distance from both center-right New Democracy and left-wing SYRIZA under the leadership of Gennimata. It is not at all clear what the new party's stance will be in the event that a coalition government is necessary in the next election, observers point out…/IBNA