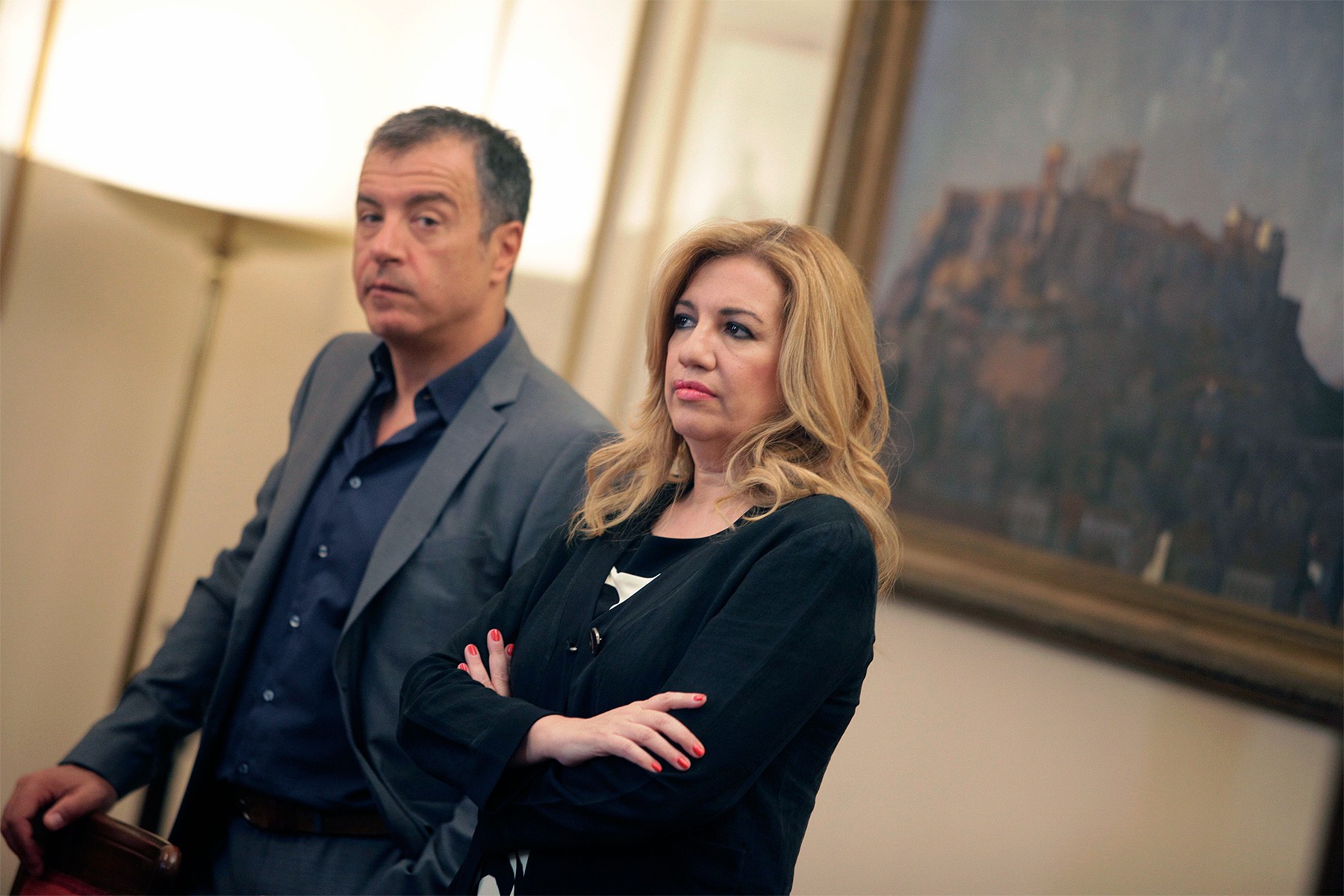 Disagreements appear to have emerged among top officials at the Movement for Change, over the party's strategy in the period leading up to the next general election.
Movement for Change leader Fofi Gennimata has threatened to expel those who criticize her decision to call for immediate elections, adding that she "will not tolerate personal strategies".

To Potami party leader, Stavros Theodorakis, is thought to be opposed to calls for a snap election and is generally seen as positively disposed towards ruling SYRIZA. The tension between Gennimata and Theodorakis made headline news in pro-government newspapers

on Friday

, as SYRIZA is seen by analysts to be trying to benefit from the discord.

Theodorakis responded to Gennimata's ultimatum by stating he "won't take orders from anyone".

Analysts point out that Gennimata has decided to push for a snap election before the expire of the Greek bailout program in August 2018, in order to stop the coalition government from making new commitments as part of the post-bailout arrangement which is currently being designed.

On his part, the leader of To Potami is believed to be insisting that the Movement for Change – a coalition of center-left parties – consults all its constituent member-parties before making strategic decisions.

In a somewhat related development, former Prime Minister Giorgos Papandreou met with Alexis Tsipras earlier this week to discuss developments in talks to resolve the fYROMacedonia name dispute.

Papandreou – who heads the Movement for Change foreign affairs department – requested a meeting with the PM and Foreign Minister Kotzias. Local media reports suggested his initiative did not go down well with Gennimata. However, the former premier has also scheduled to meet with New Democracy leader Kyriacos Mitsotakis, in a move to keep a balance.

The leadership of the Movement for Change has been keen to keep an equal distance from left-wing SYRIZA and center-right New Democracy. However, there are proponents within the party of cooperating with SYRIZA, while others believe such a coalition – presently or in future – should be ruled out…. / IBNA