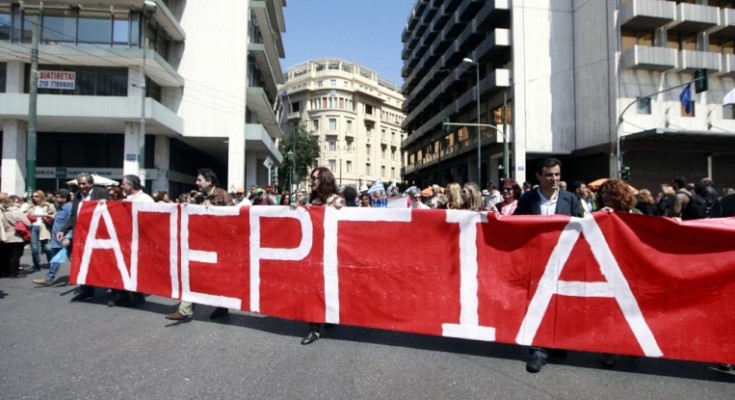 Athens, January 26, 2016/Independent Balkan News Agency
By Olga Mavrou
All unions in Greece decided for a general strike in private and public sector  –even policemen will be on strike, but a day later, on the 5th. Firemen and coast guard will also be on  strike.
The union of workers and employees in the Public Electricity Corporation (Public Power Corporation) also participate in the strike.
Physicians, engineers, lawyers and self-employed  are also expected to join the general strike.
Seamen are already on strike but announced they will also participate in the general strike of the 4th
Farmers continue the road blockages they started 5 days ago and it seems almost  certain they will still be there on the day of the general strike.
Journalist will strike on a different date so that they cover the demonstrations and the strike of other unions.