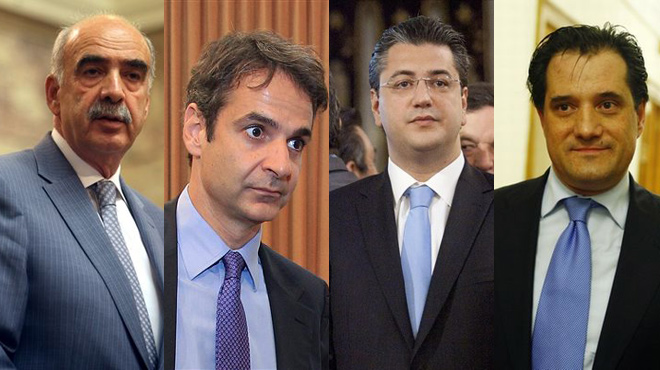 Athens, December 14, 2015/Independent Balkan News Agency
By Spiros Sideris
The general rehearsal of the system for the election of the new President of New Democracy in cooperation with Vodafone company was cupped with success.
"The goal of the test under conditions of actual elections was reached", writes the statement of ND.
Based on the outcome, any procedural details that were presented, will be immediately addressed and next Sunday, December 20 the voting process will go down smoothly, notes ND and adds:
"On this occasion, we would like to thank the hundreds of volunteers and members of the New Democracy who responded to our current call and participated in the process of the general testing".
In an interview to the daily Real News, Yannis Plakiotakis said he expects that the intraparty process for the appointment of a new leader will run smoothly, and New Democracy will proceed in a coordinated manner in the new era. "New Democracy is a large, serious and responsible party that must meet in full its institutional role. We need to articulate a serious and credible political speech and operate responsibly and effectively as main opposition.
New problems
A new problem has occurred however, as the company Genius Systems which was excluded from the process, has filed an injunction, which will be heard Wednesday, seeking to postpone the elections until the hearing of the lawsuit claim.
The company claims that it met its obligations in time and with a lower offer, while New Democracy responds that the lawsuit has no basis, as the party is a private legal entity.
At the same time, however, the Secretary of the Political Committee Andreas Papamimikos with his tweet "sees" that behind the lawsuit the company is a concealed attempt for the cancelation of the elections.
The four presidential candidates continue their contacts and proclaim the unity of the party. The good climate, however, was disturbed by the intervention of the former prime minister and president of New Democracy Kostas Karamanlis, who in a statement granted his support to the candidacy of Vangelis Meimarakis.