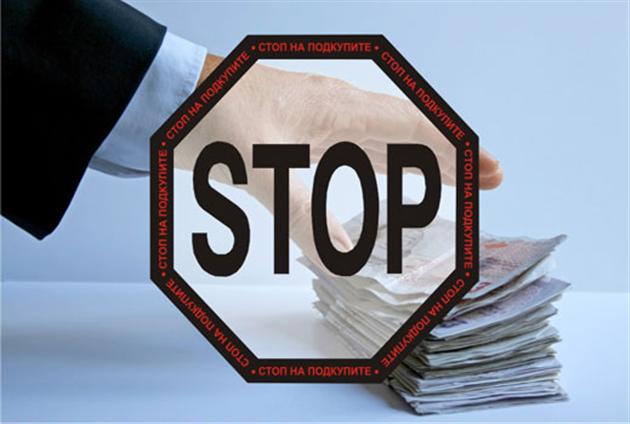 IBNA SPECIAL Report/ General Attorney, Mr. Adriatik Llalla talks about the creation of Task Force units throughout the country. The objective is to crush down corruption. International community expresses its support and demand for concrete results to be shown especially in the judiciary system. Citizens are skeptic about major changes in this situation

Tirana, September 24, 2013

By Edison Kurani
The phenomenon of corruption, which is not only an Albanian one, in the state administration and more accentuated in the judiciary system, is seen by Albanian authorities, citizens and international diplomacy as a problem which requires solution with concrete results.
General Attorney, Adriatik Llalla says that there's maximum engagement from Task-Force Units which have been established throughout the country.
The creation of Task-Force Units came after US insisted through its diplomats and legal advisors in Tirana. USA has funded projects and trainings for these structures.
The units have a regional nature in order for public officials throughout Albania to be monitored in their duty and in order for trained professionals to be ready throughout the country whenever there's a need.
Mr. Llalla says that the main objective is to clean public administration from people who abuse with public power.
He adds: "Officials of different levels have been investigated by these Units and have been issued the necessary sentence by courts". On the other hand, he stresses: "I demand the maximum from Task-Force Units and during my term in office I will assess their work in order to see concrete results", says Mr. Llalla who has another 4 years to see the results that he expects.
Changes of officials
Throughout the country there have been recent changes in the District Attorney offices where Task-Force Units are based.
Mr. Llalla says that the change of the heads of these offices doesn't only have motives for reforms. According to him, when heads of institutions occupy their posts for a long time, they familiarize with the community and this weakens the fight against corruption and offers more opportunities for abuse in the line of duty.
Public is skeptic
Many citizens in Albania believe that the phenomenon of corruption is a problem on its own which has its negative effects on the day to day life. Few of them believe that corruption will be crushed down.
The wide public is an unmistakable barometer; therefore public institutions must know how to read it. It's the citizens who have high expectations from anti-corruption structures and judiciary system must meet these expectations.
But what are the hopes of citizens?
Adrian is 36 years old and has a law office in Tirana. He claims that the judiciary system has constant problems. Trials go on for years. He says that many cases go through long periods of deliberation for different reasons. Lawyers are partially to be blamed. They often stall the process in an attempt to secure more lenient sentences for their clients.
Alma is a public servant in a second level state institution. She's 44 years of age and has been working in public administration for 20 years. Her mother has also worked as public servant during the communist regime.
"If you compare the level of corruption during the communist regime with that of today, the difference is not very big", says she.
"The difference consists on the monetary values offered to benefit in an unlawful way. At that time, small amounts of money were given, while today these amounts are high, also depending on the ability of people to pay, especially of those who have a criminal background in Albania or abroad".
The public servant also says that the state and its servants are the only ones to be blamed for corruption.
"In dictatorship and in these 22 years of democracy, Albania has suffered and continues to suffer from public services which are far from the needs of the citizens. The conditions in which services are offered are poor and bureaucracy is high. Under these circumstances, the citizens themselves stimulate corruption by offering money in exchange of a quicker or better service or in many cases just to receive the service that they want, although they pay taxes".
International community insists
International diplomacy has constantly demanded for corruption to be fought with concrete results in Albania. European Commissioner for Enlargement has clearly declared that fight against corruption is a key criterion for the integration of Albania in the EU.
Through European assistance policing mission, PAMECA, EU has announced the allocation of a 4 million Euros fund.
PAMECA officials say that these funds will supply police with equipment and will enable the construction of border crossing points of Hani i Hotit and Morina. Assistance will also be given for special police forces unit, RENEA. Another fund of 3 million Euros has been promised by the EU for the fight against corruption.
EU ambassador in Albania, Ettore Sequi,  says that the Ministry of Interior plays a critical role for the fight against corruption and organized crime. He says that Brussels wants to see results in this fight.
As far as this request of EU is concerned, Minister of Interior, Saimir Tahiri has a response. He says that the new government will work hard to reduce the level of corruption.
Mr. Tahiri also makes another promise: "In a short time, we will be able to show clear signs of our commitment in the fight against corruption, organized crime, terrorism, traffic of human beings and narcotics. We will show our strong will to dismantle the culture of impunity in cases of corruption and in particular in elite corruption".
USA also supports the fight against corruption. Since 2007, USA has assisted in the creation and functioning of each of the 7 Joint Investigative Units in Albania, considering them as crucial part of the fight against public corruption.
US ambassador, Alexander Arvizu makes this comparison: "Albania is like a village where every one knows each other". This is the reason why he calls upon the investigative units not to feel pressure about investigating on a powerful local person and pass the file to the investigative unit of another city.
Mr. Arvizu also launches another alarm bell: "Public corruption amongst judges can mine the entire justice system. It destroys public trust in the judiciary system and weakens the authority of law. It deprives entrepreneurs from the security that they must feel in order to make important investments and what's more important, every case of corruption in the judiciary system consists on a failure of the justice system".
In reality, this problem in Albania is very serious. According to Transparency International, the judiciary system is the less trusted public institution in Albania. Over 80% of Albanians see the judiciary system as corrupt or very corrupt.
Judging by this, the US diplomat in Tirana offers an advice: "We need for the public to denounce cases of corruption, to cooperate in the investigations and offer genuine and productive proofs for the punishment of officials who abuse with their position". /ibna/