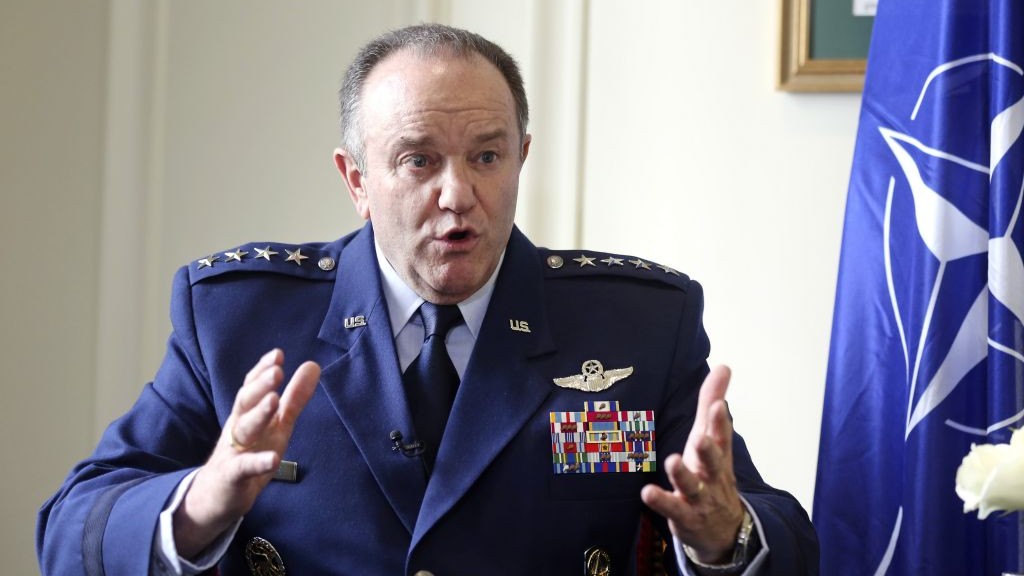 Bucharest, March 30, 2015/ Independent Balkan News Agency
By Daniel Stroe
NATO is to make a decision soon as to whether to transfer heavy weaponry in Romania as part of its broad response to the Russian aggression in Ukraine, US four-star General Philip Breedlove (photo), the Supreme Allied Commander in Europe, said in a joint press conference with the Romanian Defense minister Mircea Dusa.
"Yes, this decision will be soon taken. I am sure that when this happens, Romania will answer promptly, as it has always done, and will agree with the pre-positioning of these techniques, since it has always been a trustworthy NATO partner", Breedlove said in his statements, asked a decision in this regard has been made so far at NATO's headquarters.
He also pointed out appreciates Romania's "extraordinary" contribution to the NATO's defense and Europe's security. From the air police missions to those of crisis response, to hosting some of the six units for the NATO forces' integration, Romania has proven its commitment for our collective defense, Breedlove explained.
He also emphasized the importance of the Deveselu shield for the Alliance's collective defense. The Deveselu anti-missile base will become operational late this year as part of the second stage of the European Phased Adaptive Approach to missile defense, announced by US President Barack Obama in 2009. A second site, in Poland, is scheduled to become operational by 2018.
The site at Deveselu, part of the second phase, will host an Aegis SPY-1 radar and hold 24 Standard Missile-3 interceptors of the Block IB variant. A four-story radar deck-house, similar to those used on a warship, will be moved to the site from the U.S. East Coast as part of construction.
In his statements today, general Breedlove also expressed his disappointment over the announcement made by Russia regarding Moscow's self-suspension from the consulting group on the Treaty upon the Conventional Armed Forces in Europe.
"Like others, we were disappointment by this announcement, yet now it is important to go further as nations in order to find a way to communicate free and a way to understand and be transparent in connection to the structure of forces in Europe. Of course, this will be challenging for us, we should be able to find new means to stay transparent and cooperate as regards the already started programs", the US General argued.
Breedlove was also to meet PM Victor Ponta and President Klaus Iohannis with the situation in Ukraine being high on the agenda.